To be an innovator, sometimes it is important to forget what we have learned earlier: PSTE IAS Ramesh Kumar Ganta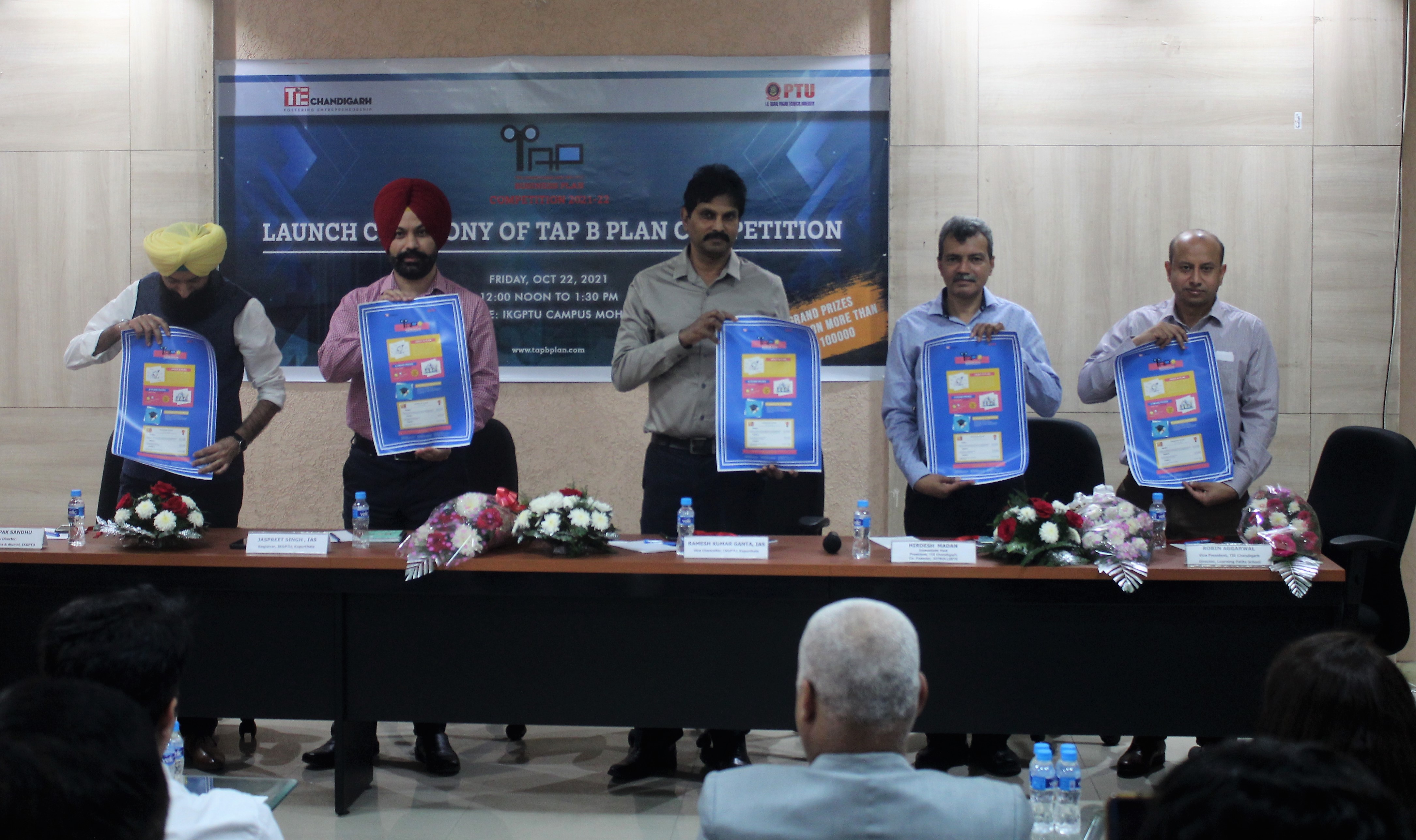 To be an innovator, sometimes it is important to forget what we have learned earlier: PSTE IAS Ramesh Kumar Ganta
To stabilize the economy of Punjab, it is very important to promote start-ups and innovation: IAS Jaspreet Singh
Principal Secretary Technical Education Punjab and Vice Chancellor IKGPTU Senior IAS officer Ramesh Kumar Ganta launched TAP Business Plan Competition 2021
Chandigarh/Mohali/Jalandhar ( ) To be a trailblazer, it is necessary to change what we have already learned, or forget past learning and work on what we have not learned before to hit a new goal. Un learn what we learn is much important. Apart from this, it is also important that innovations come from human upliftment, creation and positive attitude. It is a serious matter that today most of the search engines are being used for research and as discovery tools. Innovate yourself and do it in your own interest. This message is from Senior IAS officer Ramesh Kumar Ganta, Principal Secretary Technical Education and Industrial Education Department, Punjab and Vice Chancellor I.K. Gujral Punjab Technical University (IKGPTU) Jalandhar-Kapurthala. He was addressing the Innovation and Entrepreneurship Development Coordination Meet of various colleges across Punjab at the University's Mohali campus on Friday as the chief guest.
He told the Innovation and Entrepreneurship Development Coordinators to come down to the grassroots level, remove the problems of the students and motivate them to study books. Senior IAS Ganta also spoke on the topic of language barrier.
Another IAS officer Jaspreet Singh, Registrar I.K. Gujral Punjab Technical University and Additional Deputy Commissioner (Development) Jalandhar spoke on the initiatives taken by Punjab Government and IKGPTU to promote start-ups & innovative ideas. Citing statistics, he said that it is very important to promote start-ups and innovation to stabilize the economy of Punjab. He said that if the students are motivated to become job creators and do their own business at the university and college level itself, then the day will not be far when Punjab will stand with employment opportunities for all. IAS Jaspreet Singh also pacified the various curiosities of the students and coordinators on this occasion.
During this, the TAP Business Plan Competition for the year 2021 was also inaugurated by the Principal Secretary, Senior IAS Ramesh Kumar Ganta. He said that this is a state level competition, in which IKGPTU campuses teams and affiliated colleges can participate.
Er. Navdeepak Sandhu, Deputy Director Corporate Relations & Alumni said that the objective of the competition is to generate initial enthusiasm among the students, educate them for innovation and provide opportunities to think out of the box. To make the students aware about this competition, 20 big industrialists of the state will participate in the awareness camps both offline and online.
During this meet, Mr. Hirdesh Madan, Immediate Past Present TiE presented a PPT regarding this Competition & Mr. Robin Aggarwal, Vice President TiE talked about IKG PTU – TiE association.