Launch Ceremony of TAP Business Plan Competition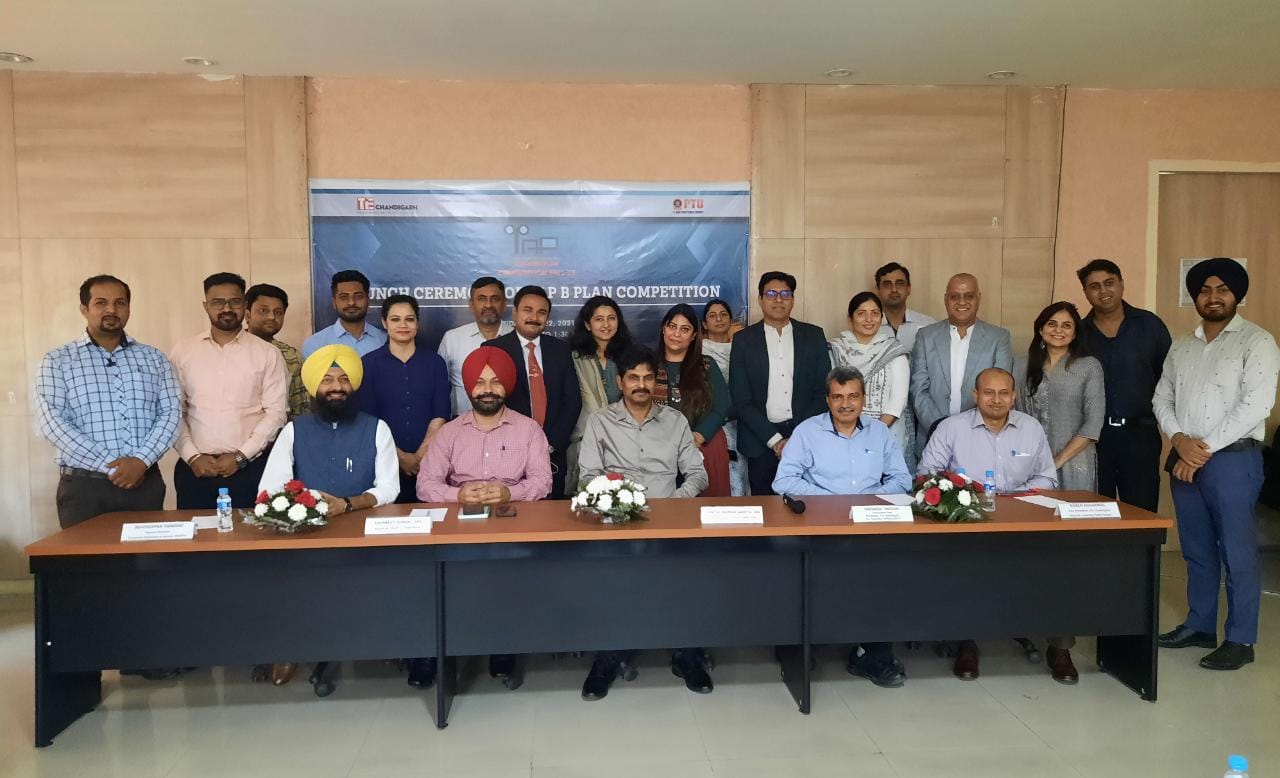 Innovation & Entrepreneurship Development Coordinators Meet was organised at IKG PTU Mohali campus on Oct 22, 2021.
Sh. Ramesh Kumar Ganta, IAS, was the Chief Guest & Mr. Jaspreet Singh, IAS, presided over the meet. Sixth edition of TAP Business Plan Competition, a joint initiative of IKGPTU & TiE, was also launched during this meet. IED Meet was attended by IED Coordinators of affiliated colleges & E-cell Faculty Coordinators of University campuses.
Er. Navdeepak Sandhu, Deputy Director (CR&A), IKG PTU, Mr. Hirdesh Madan, Immediate Past President, TiE Chandigarhs & Mr. Robin Aggarwal, VP, TiE addressed the participants and their queries were taken up.