Jalandhar Media_ IKGPTU Amritsar Campus organized awareness program on "Protection of Mother Earth"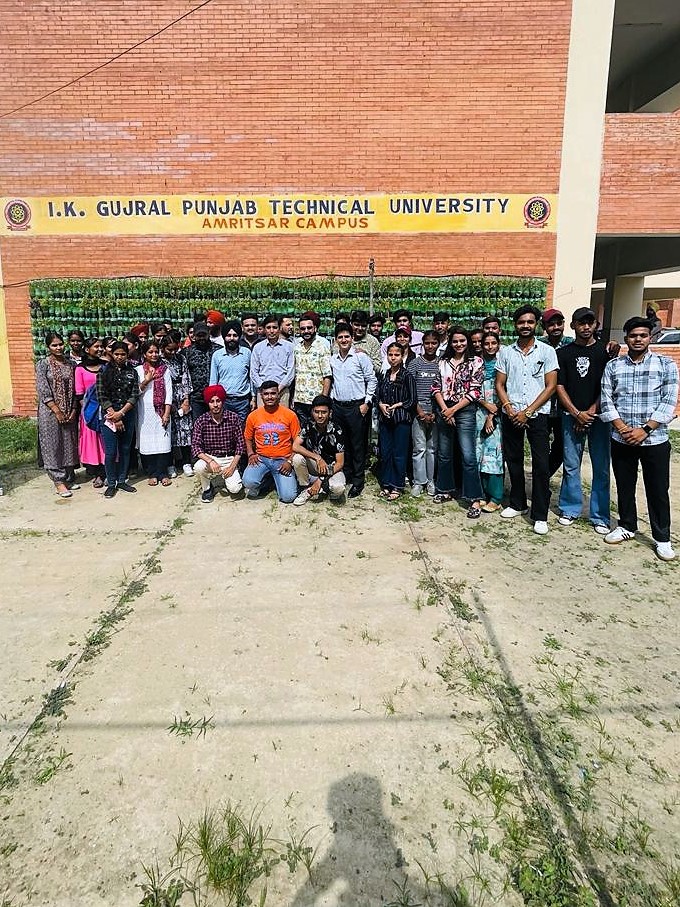 IKGPTU Amritsar Campus organized awareness program on "Protection of Mother Earth"
Jalandhar An awareness program on "Protection of Mother Earth" was organized at Sri Amritsar Sahib Campus of I.K. Gujral Punjab Technical University (IKG PTU). This program was organized in association with a private FM radio channel. Renowned R.J. (Radio Jockey) Eddy inspired the youth on the topic of conservation and protection of mother earth for the future generations, and also gave information about its importance.
On this occasion, the FM team also shared important facts with the B.Tech, BCA students and faculty members of the university campus in an entertaining way. The program received a great response from the students. Students' contribution, active participation became the reason for the event's remarkable success. All were discussed in the protection of valuable natural resources. Students participated in various activities conducted by the private FM team. Creative ideas focused on environmental conservation were shared by the students.
The Various responsibilities were handled by Dr. S.B.S Kalsi, coordinator of the mechanical department, Dr. Vikramjit Singh from the computer application department, CSE Department. Dr. Vipul Sharma, Youth Officer Dr. Ajay Kumar Sharma and artist Rahul Sharma. IKGPTU Amritsar Campus Director Dr. Amit Sarin said that University Vice-Chancellor Dr. Susheel Mittal, Registrar Dr. S.K Misra and Dean Academic Dr. Vikas Chawla were guided from time to time about the overall development of the students and this event was in reference to their guidance. He also thanked the private FM team for drawing a program on a better and important subject.