IKGPTU Registrar Dr. S.K. Mishra released newsletter of Amritsar Campus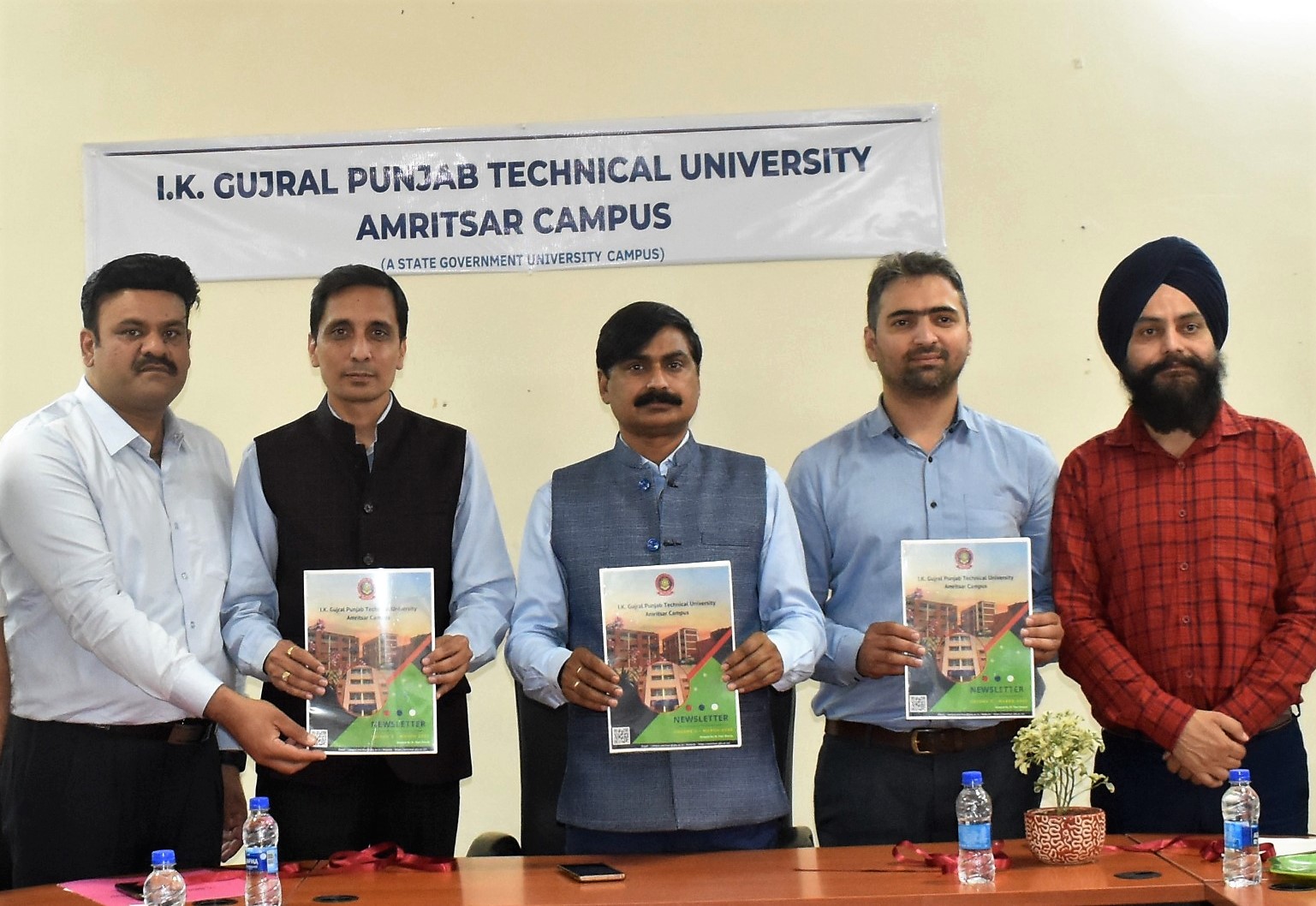 IKGPTU Registrar Dr. S.K. Mishra released newsletter of Amritsar Campus
Sri Amritsar Sahib/Jalandhar/Kapurthala The "Campus Newsletter" based on the activities of Amritsar Campus released by Dr.S.K.Misra, Registrar I.K.Gujral Punjab Technical University (IKGPTU) on Wednesday. This campus newsletter is an example of the combined talents of the students, faculty and staff of the Amritsar campus. Apart from various activities held in the Amritsar campus, it also combines the creativity of the students. The newsletter unveiling ceremony was presided over by the Director of Amritsar Campus, Prof. (Dr.) Amit Sarin. He welcomed the Registrar Dr. Misra.
On the occasion of the newsletter unveiling, IKG PTU Registrar Dr.S.K. Misra said that it is more important than getting the activities done, keeping them safe by threading them in a single platform, like a newsletter. He suggested the team release the same newsletter on the website of Amritsar Campus too. Dr. Misra appreciated the efforts of the faculty and students for organizing and participating in the events. He encouraged the students to continue their active participation in such activities and contribute to the development of the campus. The Campus Newsletter is an excellent platform for students to showcase their talents and achievements. This is a great way to keep everyone informed about the latest work.
The newsletter also features updates on placement and career services, faculty and staff news, sports news and community outreach. The Campus Newsletter is designed and produced by Dr. Vipul Sharma, Assistant Professor & Coordinator CSE department. Mr Saurabh Sharma, Deputy Registrar, Amritsar Campus read the vote of thanks on the occasion.