IKGPTU Team participated in G-20 2nd Education Working Group Meeting in Amritsar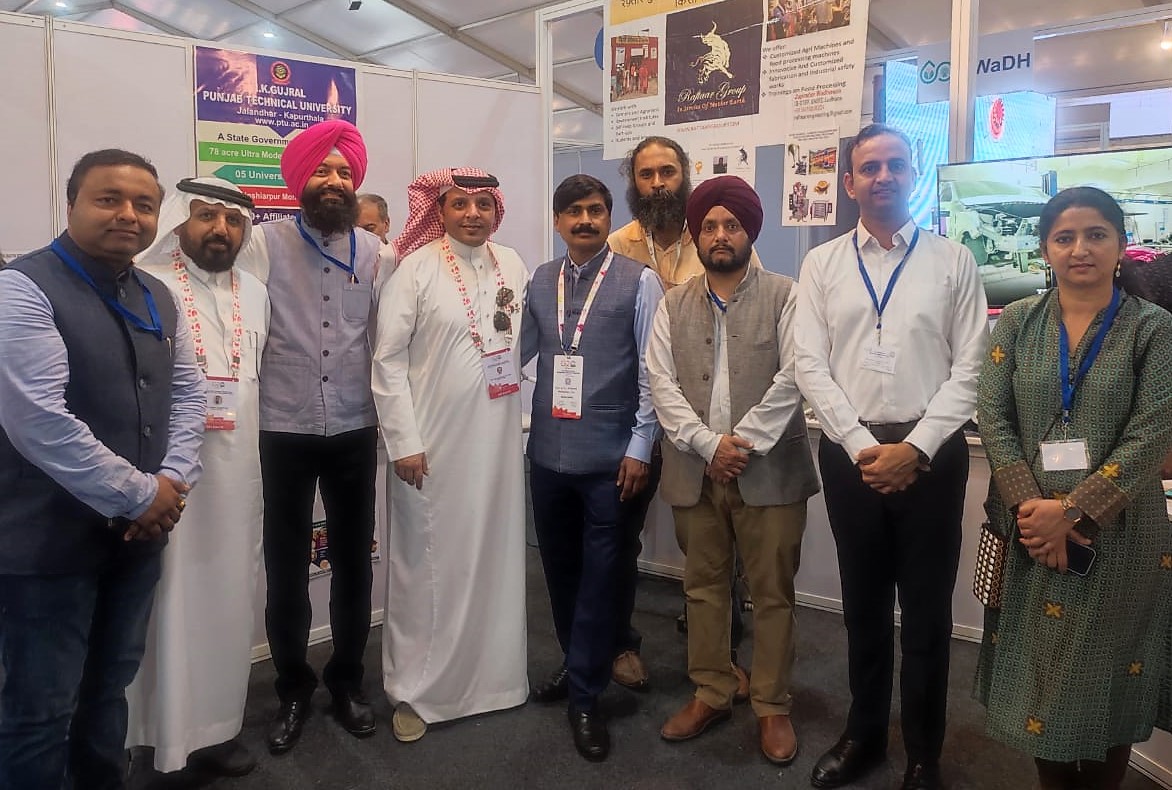 IKGPTU Team participated in G-20 2nd Education Working Group Meeting in Amritsar
– Start-up projects of University became the centre of attraction at "G-20 Expo", participation will continue till March 17
Jalandhar/Amritsar/Chandigarh In the G-20 "Second Education Working Group Summit", which began on Wednesday, March 15 at Sri Amritsar Sahib, I.K. Gujral Punjab Technical University (IKG PTU) Jalandhar-Kapurthala team participated with enthusiasm. The university has also participated in exhibitions of the start-up projects prepared by the students of the University. Registrar Dr. S.K. Misra joined the event as special invitee and under his command, the Corporate Relations-Alumni Department made various presentations at the G-20 Summit Expo. The Public Relations Office and the Admissions Cell also contributed to this Expo.
The "G-20 Meet" which was started at Khalsa College Amritsar was inaugurated on Wednesday by Hon'ble Chief Minister Punjab S. Bhagwant Singh Mann. Scholars and other educationalists & representatives participating in this event. Registrar Dr. Misra said that it is a matter of pride for us that the university has got an opportunity to register its identity in such a prestigious international level event. He shared that the reach of technical education of the state of Punjab is globally recognized and due to such kind of initiative of the government, the technical education of Punjab will get more new opportunities at the global level. Prof.(Dr.) Amit Sareen, Director IKGPTU Amritsar campus appreciated this initiative & event.
Among the start-up projects, MIMIT Malot team's project "Pooja Prohit", APJIMTC Jalandhar's student Shriya Mani's project "Immuno" and GNDEC's project "Speed Engineering" and "R-Tech Mold" were got appreciations by the visitors.
This summit and expo exhibition will continue till March 17 and the university will showcase something new at the expo every day. Delegates from UAE, Dubai, South Korea and other countries were among those who came to see the exhibition stall on the first day. Apart from this, Prof. Rajiv Ahuja, Director IIT Ropar, Director Tata Research Institute and senior representatives of other higher educational institutions visited the University expo site. .
On this occasion, University Deputy Registrar Public Relations Rajneesh Sharma, Deputy Director Er. Navdeepak Sandhu, Assistant Director Mrigender Bedi, Assistant Professor Ghazal Sharman, Programmer Tarun Kanodia and others were present.