IKGPTU CELEBRATES CONSTITUTION DAY 26 NOV 2020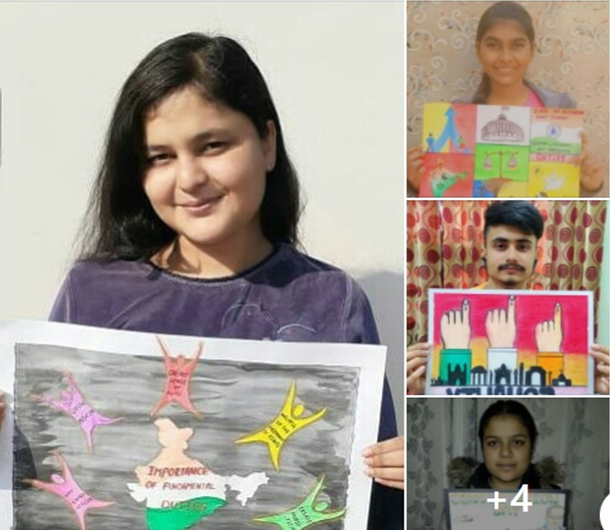 To commemorate the adoption of the Constitution of India and to educate the students regarding the values of Constitution Day, the Journalism department of IKG-PTU organized online Essay writing and Poster making competition. The theme was "Our Constitution, Our Pride".
Dr. Ekta Mahajan, Assistant Professor performed the onerous job of adjudging the event.
In Poster making the first prize was won by Ayush, second and third by Hemanpreet & Aashu Kumari respectively. In essay writing Hemanpreet, Mansi and Sakshi bagged first, second and third position.
Also, in senior category Essay Writing competition Anjali and Neha stood first, second.
Dr. Ranbir Singh, HOD in his address averred that it is important to create awareness of fundamental duties as enshrined in the constitution. He further said, that before becoming a journalist one should be aware of the Indian Constitution and value of fundamental rights .Such competition enhance the knowledge and confidence level of the students.
Assistant professor Dr. Balbir Singh, Ms. Mangla Sahni and Mr. Shiva A Raja were also present.