IAS Raj Kamal Chaudhuri took charge as 15th Vice-Chancellor of IKGPTU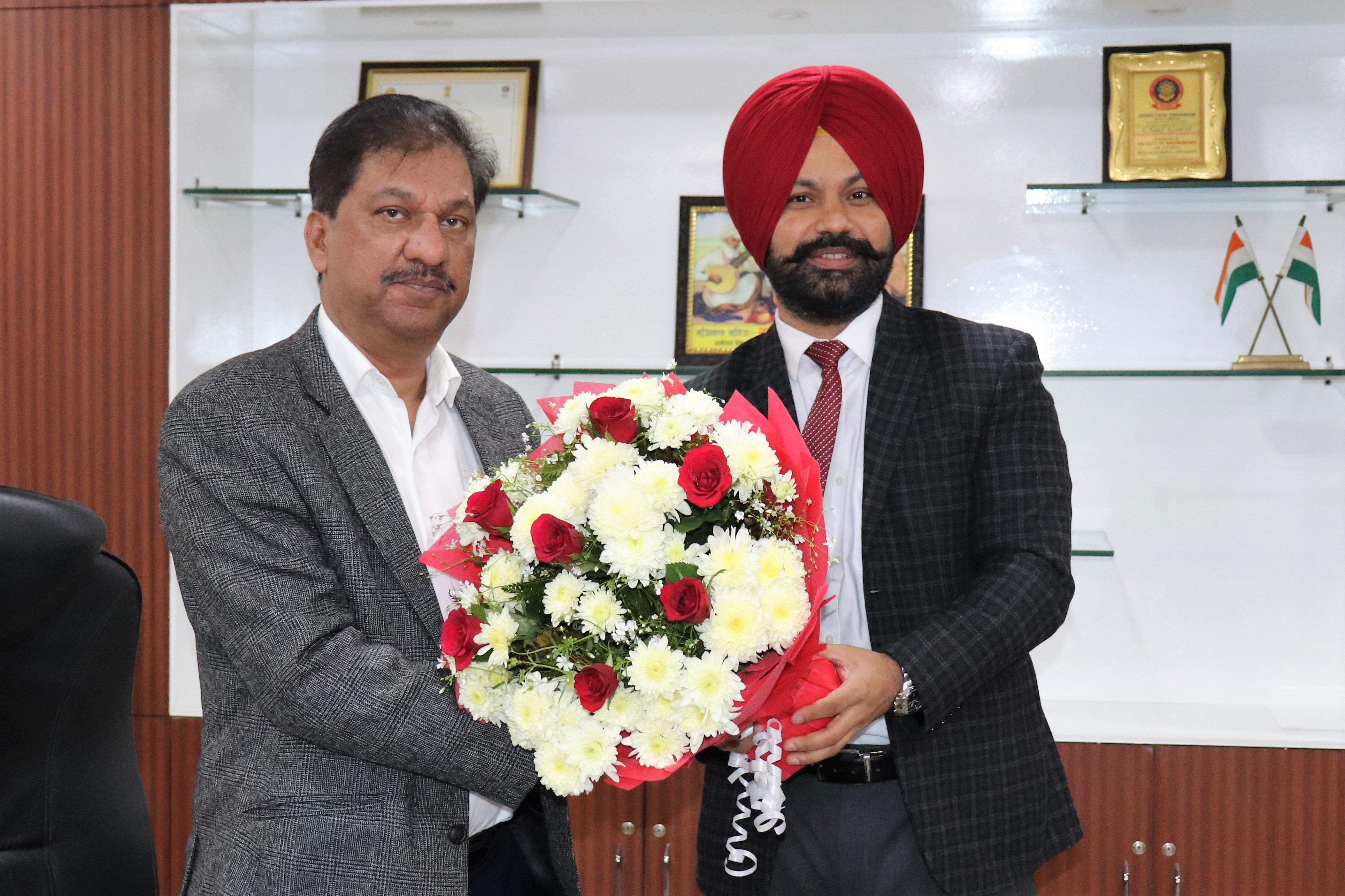 Important issues discussed with university's various department heads during his first visit
Assessed various activities throughout the day, instruction to the various departments to resolve the issues related to students on top priority
Jalandhar / Kapurthala: Senior IAS officer Raj Kamal Chaudhuri (1996 Batch) has taken over the charge as 15th Vice Chancellor of I.K.Gujral Punjab Technical University (IKGPTU). He has recently taken charge as Principal Secretary, Department of Technical Education and Industrial Training, Government of Punjab. As per the notification issued by the Hon'ble Governor Punjab, the charge of Vice Chancellor IKGPTU is to be taken over by the Principal Secretary, Technical Education Department, till the permanent Vice Chancellor on tenure is not appointed.
On his arrival at the university campus on Friday, He was given a warm welcome by the officers and faculty members led by Registrar IAS Jaspreet Singh. During the first visit, Vice Chancellor Raj Kamal Chaudhuri IAS reviewed the functions of various departments of the University and also listed various important works related to the University. He directed all the department heads to take up the urgent matters especially the work related to the students on priority basis and move forward with transparency.
After the first meeting of all the department heads, the Vice Chancellor IAS Raj Kamal Chaudhuri directed to issue date sheets of examinations to be held in December-January 2021 and to determine the method of examinations, to form a high level committee under the chairmanship of the Registrar & in association with the colleges to take early decision. He also focused on appointing the required guest faculty, and next year's admission process was taken up too. He suggested making the admission process easier and complete on time by looking at the ongoing construction projects in person. He also directed the department heads to keep a close watch on the employees, faculty members and other staff working in the rest of the campuses of the university so that no one is paying government salary without coming to work. Vice Chancellor IAS Raj Kamal Chaudhuri said that he appreciates the hard working staff, honest approach and dedication and seriousness towards his work, but strongly opposes those who are working with negligence, carelessness or without taking responsibility in work.
On this occasion Registrar IAS Jaspreet Singh, Dean Prof. (Dr.) Yadwinder Singh Brar, Dean Prof. (Dr.) Vikas Chawla, Controller Examinations Dr. RPS Bedi, Finance Officer Dr. Sukhbir Singh Walia, Director College Development Dr. Balkar Singh, Director IRCHV Dr. Paramjit Singh, Dr. Harmeen Soch, Deputy Controller Examinations Sandeep Kajal and others were present.