Freedom of comment is not necessary, some limits are always important: Senior Journalist Baljeet Balli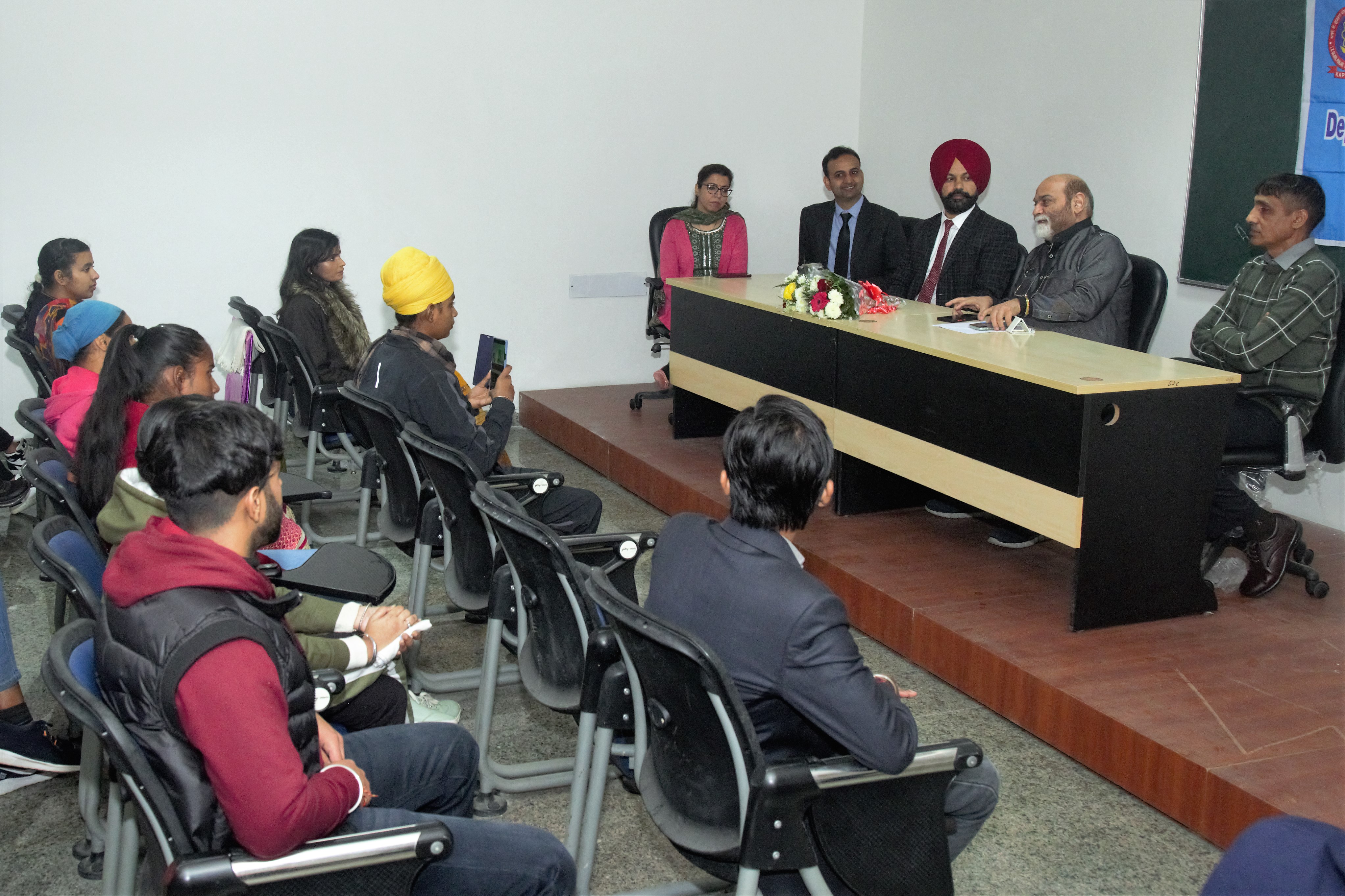 IKGPTU Journalism and Mass Communication department organized Expert lecture on Ethical Journalism
Students were given information about ethical journalism and journalism of yesterday, today and tomorrow
Jalandhar/Kapurthala: "Total freedom for comments or personal comments freedom is not necessary or important for a journalist, there are always some limits. Often a journalist also has to give his best by staying within limits and these limits are journalistic ethics. Morality is also the limit for a journalist. In today's era becoming a journalist is less important, more important today is to become an Ethical Journalist by staying within the realm of ethics. These are the words of Senior Journalist Baljeet Balli. He was delivering an expert talk on the subject "Journalism History, Present and Future in Punjab & ethics of journalism." This event was organized by the Department of Journalism and Mass Communication of I.K.Gujral Punjab Technical University Jalandhar.
Senior Journalist Balli has gained popularity in Punjabi journalism for a long time through the column "Tirchi Nazar". He is also called an example of ethical journalism even today in the era of new media. He shared about the importance of ethical journalism and credibility in the media. He further shared his personal experiences and also spoke on the role of digital media in today's scenario. He also talked about the past era of less communication and the importance of print media.
Senior Journalist Balli is currently handling Digital Media under the name of Babushahi.com as Editor-in-Chief. He also offered the students to work as guest reporters on this online portal. He answered various questions of the students.
University Registrar IAS Jaspreet Singh and Head of Journalism Department Prof (Dr.) Ranbir Singh welcomed them by presenting them with bouquets. Deputy Registrar Public Relations Rajneesh Sharma read the profile of journalist Baljeet Balli ji while conducting the stage. Dr. Ekta Mahajan, assistant professor of the department shared the information of the department with journalist Balli ji. Dr. Ekta Mahajan informed that the department started with PhD, MA and M Phil courses and in 2019, three years regular BA degree program was started. In the current session, there is 100% admission in all the courses of the department.
In the end, HOD Dr. Ranbir Singh read out the vote of thanks. The guest faculty of the department, Mangala Sahni and Shiva A Raja, arranged a great round of cross communication between all the students and Balli ji.