ECSTASY 2K22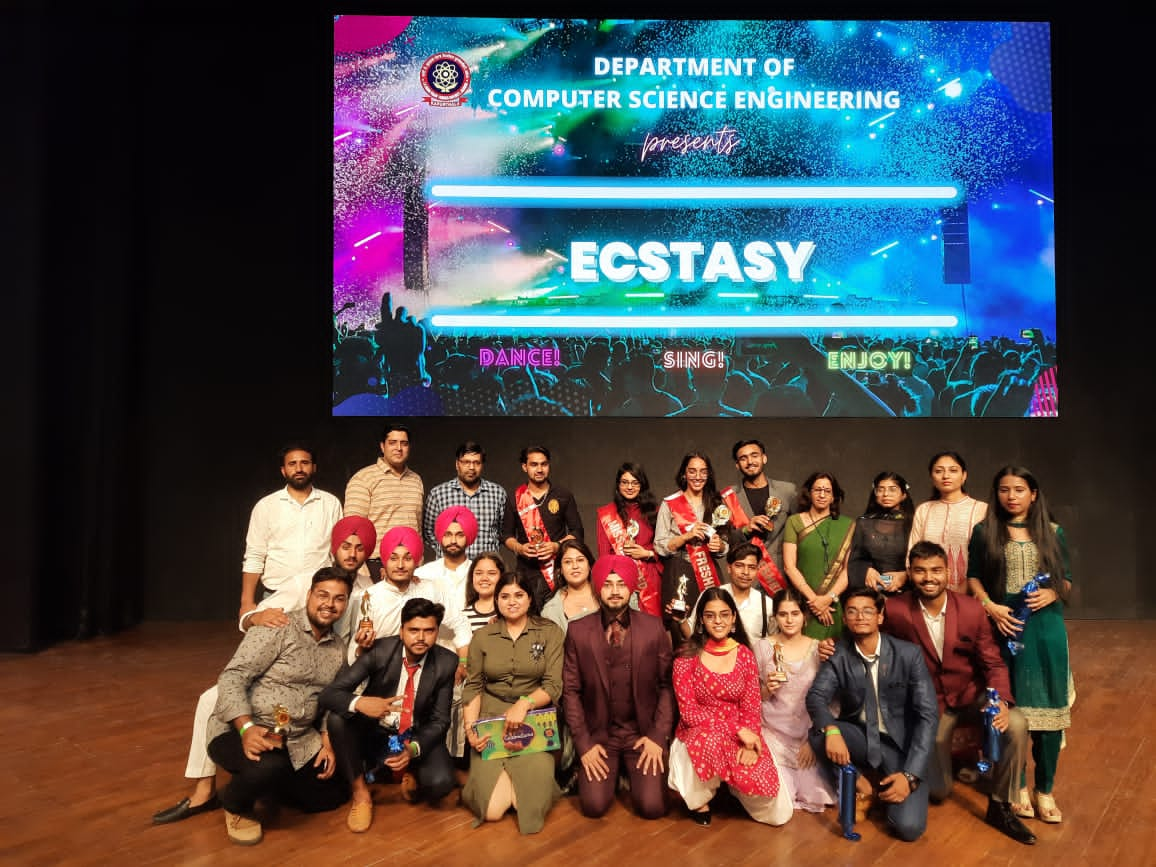 The students of CSE 2nd year organized a fresher party "ECSTASY" on 10th May 2022, welcoming the Computer Science and Engineering batch of 2021. The purpose of the Freshers Party was to make every new pupil feel connected as an indispensable part of the PTU Family. The festivity was organized at Sri Guru Nanak Dev Ji Auditorium. It began with a welcome speech. The occasion was graced by the presence of HoDs and all faculty members. Pulsating ambiance, glinting lights, and high music set the mood of the party. All students were elegantly dressed. The enthusiasm augmented to a joyful hype as performances graced the stage. Breathtaking performances elated everyone. Freshers along with seniors got a chance to showcase their performances like dancing, singing, and poetry. Spectacular performances were going on and on. The event was evidence of union among the students. There were some fun games too, to entertain everyone.
There was a contest for choosing Mr. and Miss Fresher that was conducted in two rounds. In Round 1, the participants walked on the ramp and gave poses to the audience along with their introduction. The audience enjoyed the fashion show and they encouraged the participants by hooting and cheering for them. Later in Round 2, the shortlisted participants portrayed their talents based on which Ms. and Mr. Fresher were finalized. There was a tough nail-biting competition among the participants and they all were amazing with their spectacular performances!
Prabhjot Kaur and Sooraj were declared Miss. And Mr. freshers of the party. The honorable HOD of the CSE department graced the occasion and declared the results of the Ms. And Mr. Fresher Contest and prize distribution was held. Everybody enjoyed the event and it ended with some lifelong memories for everyone.
"The magic in the air tuned into the chords of pulsating rhythmic hearts and created bonds for the years that lay ahead".