YOUTH FESTIVAL DAY 02_Final day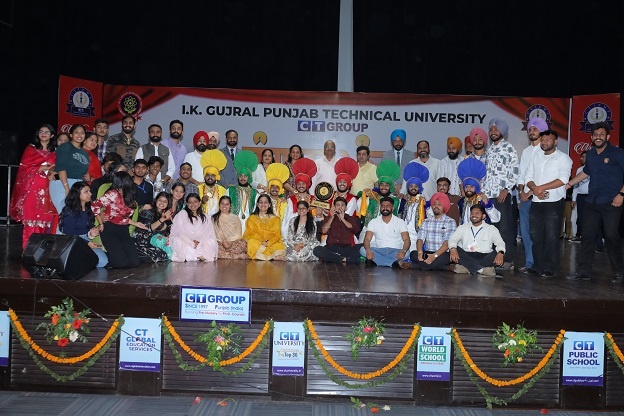 IKGPTU YOUTH FEST DAY 02
DAVIET Jalandhar won the overall trophy, CT achieves runner-up trophy
The IKGPTU Youth Fest for north zone colleges ended with great achievements & participation of University affiliated Colleges. The overall trophy of the youth fest was achieved by Team DAVIET (DAV institute of engineering & technology) Jalandhar. The host college CT Institute of Engineering, Management and Technology (CTIEMT) proudly stood as the runners-up at the IKG PTU Youth Festival North Zone, showcasing their unwavering enthusiasm, collaborative efforts, and outstanding performances.
DAVIET and CTIEMT excelled in various categories, emerging as the overall winner in music, theatre, and literary events.
The event was graced by the presence of esteemed guests, including Chief Guest Prof. (Dr) Susheel Mittal, Vice Chancellor of IKGPTU; Dr. S.K. Mishra, Registrar of IKGPTU; MLA Raman Arora, Dr. Gaurav Bhargava, Dean Student Welfare IKGPTU.
Dignitaries inaugurated the festival's second day as the North Zone competition final day, setting the tone for the spirited competition.
From the host institution side, Sardar Charanjit Singh Channi, Chairman of CT Group; Managing Director of CT Group, Dr. Manbir Singh; Vice Chairman Harpreet Singh; Campus Director, Dr. GS Sidhu; Director of Research and Innovation, Dr. Jasdeep Dhami; Deputy Director of Student Welfare, Davinder Singh; and Dr. Arjan, Dean of Student Welfare give their presence in the event.
Vice Chancellor of IKGPTU, Prof (Dr) Susheel Mittal, commended the spirit of healthy competition and the vibrant display of culture and creativity during the festival, stating, "This event exemplifies the importance of holistic development and unity among students."
The IKG PTU Youth Festival North Zone at CTIEMT was a magnificent celebration of talent, culture, and collaboration. It highlighted the remarkable achievements of the institution and the dedication of the students and staff.