Winners of Electrothon 5.0 – 7 April 2023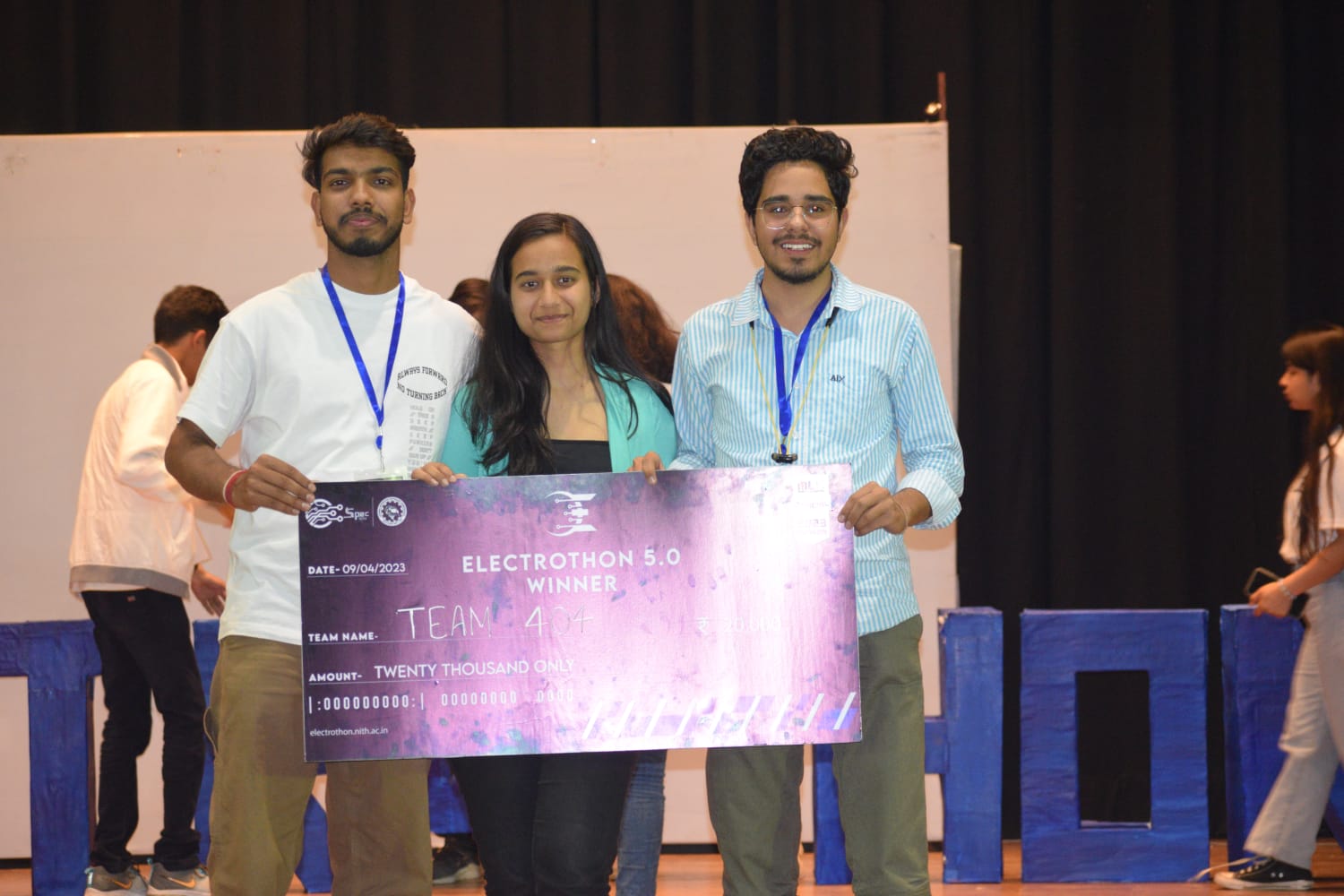 We are thrilled to announce that Team 404 of BTech (CSE) and BTech (Computer Engineering), consisting of Daksh, Priyanshi Babbar, and Nishant Sharma, emerged as the winners of Electrothon 5.0, organized by Society for Promotion of Electronics Culture (SPEC) NITH and sponsored by Major League Hacking at the National Institute of Technology Hamirpur.
Competing against more than 200 participants and 50+ projects from across India, Team 404 developed an innovative MERN application that simplifies the process of checking for available space in study rooms or libraries, eliminates redundant data entry, and promotes fair allocation of seats based on student preferences and requirements.
The hackathon began on 7th April at 5:30 PM and concluded on 9th April at 12:00 PM, and featured multiple speakers such as Gaurav Juyal, best known for his work as the host of Disney's Art Attack; Insha Ramin, the Lead DevRel India at Showwcase; Devang Sharma, a Senior Engineer at BMO; and Kundan Singh, a Community Manager at Jumbochain.
In recognition of their hard work and creativity, Team 404 won a cash prize of 20,000 INR, MLH Winner Pins, and MLH Fellowship Interview Certificates.
Congratulations to Team 404 on their impressive achievement, and we look forward to seeing their continued success in the future.