University Website- Dr. Susheel Mittal assumed the charge of VC IKGPTU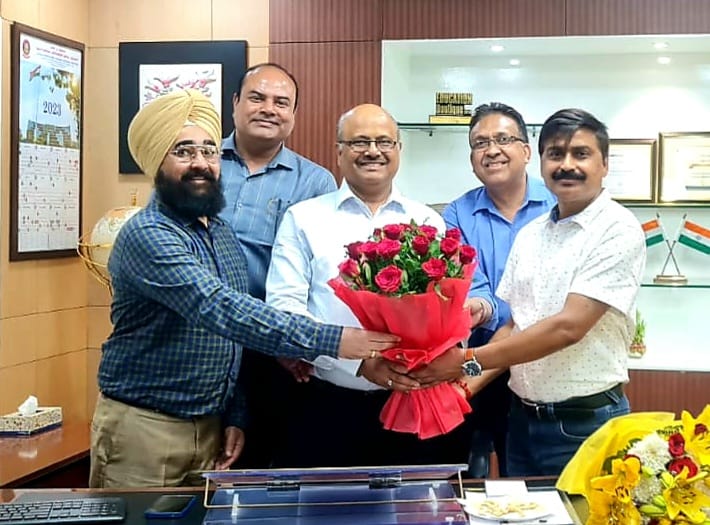 Dr. Susheel Mittal assumed the charge of VC IKGPTU
– Towards Academic Growth, Team work will be given preference: Dr. Mittal
Jalandhar/Kapurthala Dr. Susheel Kumar Mittal has assumed the charge of 19th Vice Chancellor of I K Gujral, Punjab Technical University (IKGPTU) on Saturday, June 17,2023. He was welcomed by University Registrar Dr. S.K. Mishra with Finance officer Dr. Sukhbir Singh Walia.
It is worth mentioning that Dr. Mittal is appointed for a term of 3 years as regular VC of the University on June 15 by the Governor of Punjab and Chancellor of University, Sh. Banwari Lal Purohit.
Dr. Mittal is a prominent academician who administered many top Academic institutions in the state like Thapar Engineering Institute. His earlier position was VC SBS state university Gurdaspur.
On his joining, his message was to build an atmosphere of team work towards Academic growth of the University, it's Campuses and it's affiliated colleges. He said that IKGPTU family together will give a new direction to technical education.