Two National level Academic events start at IKGPTU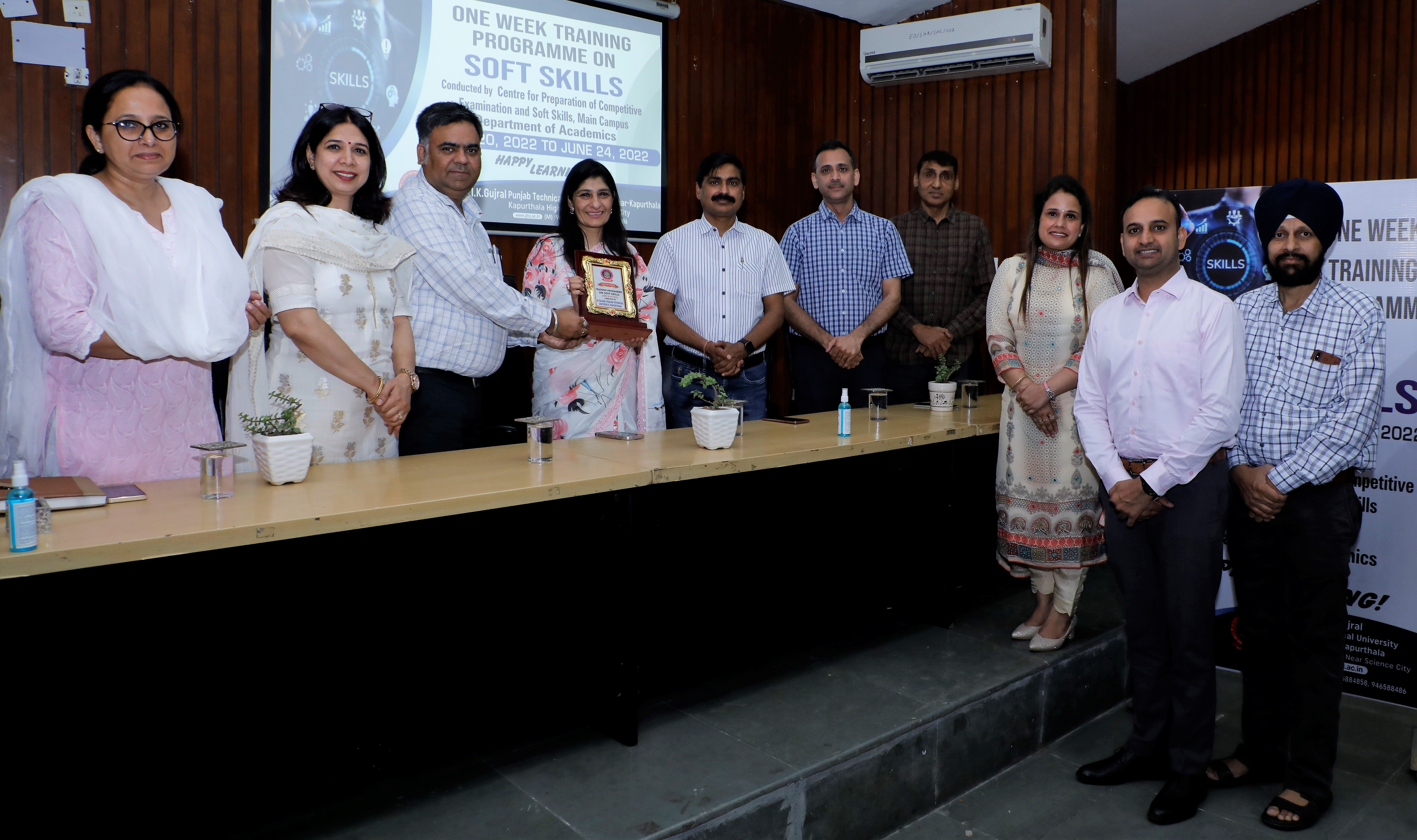 Participants from all over the country are participated in "Soft Skills Training Program" and FDP on Library Science Trends
Both the subjects are important for a better future, committed to the overall personality development of university students: VC Rahul Bhandari, IAS
Jalandhar/Kapurthala ( ) Two National level academic programs were started at I.K. Gujral Punjab Technical University (IKGPTU) on Monday. The first program was organized by the University's Center for Preparation of Competitive Examination and Soft Skills (CPCESS) on the topic "Soft Skills Education". The second program was organized by the University's Knowledge Resource Center (KRC) on the topic of Latest Technologies and Trends in Libraries. Both the programs were inaugurated by Dr. SK Mishra, Registrar of the University. University's Dean Academics Prof (Dr.) Vikas Chawla and Dean RIC Dr. Ashish Arora presided over the host panel of both events. These three authorities were represented and guided the organizing committees as mentors. The message sent by the Vice Chancellor, Mr. Rahul Bhandari IAS was read among all the participants, in which Mr. Bhandari said that both the subjects are necessary for a better future and the University is committed to the overall personality development of the students.
Addressing the inaugural session, Registrar Dr. S.K Mishra said that while communication skills, soft skills and overall personality development are the basis for good placement, it is also the basis for future growth of a youngster. On the new trends in the library subject, he said that it is necessary to organize such faculty development programs to stay updated in every subject, because only a teacher full of knowledge and new knowledge can guide the students right. The FDP was sponsored by All India Council for Technical Education (AICTE).
On the first day of the soft skills workshop, Prof (Dr.) Naina Sharma from Punjabi University Patiala joined as Resource Person. He told 50 participants about soft spoken words in interactions and their impact on the overall personality. Library Science FDP was addressed by Dr. M.P Satija, Retired Professor of Guru Nanak Dev University (GNDU), Amritsar, as a resource person. He talked about knowledge up-gradation, citing the requirement of increasing the required knowledge once in ten years for USA doctors.
Dean Academics Prof (Dr) Vikas Chawla congratulated the Deputy Dean of Languages Department Dr. Ranbir Singh, Faculty Dr. Priyanka Mahajan, Dr. Sarabjit Mann for organizing the Soft Skills Program while the Library Science F.D.P, he appreciated Deputy Librarian Madhu Midda and motivated for more better events in future. On this occasion Dr. Gagandeep Kaur, Head of Electrical Department, Dr. Deepika Bhalla, Dr. Rajpreet Kaur of Management Department and others were present.