Secretary Technical Education IAS Nilkanth Avhad took charge as 18th Vice-Chancellor IKGPTU.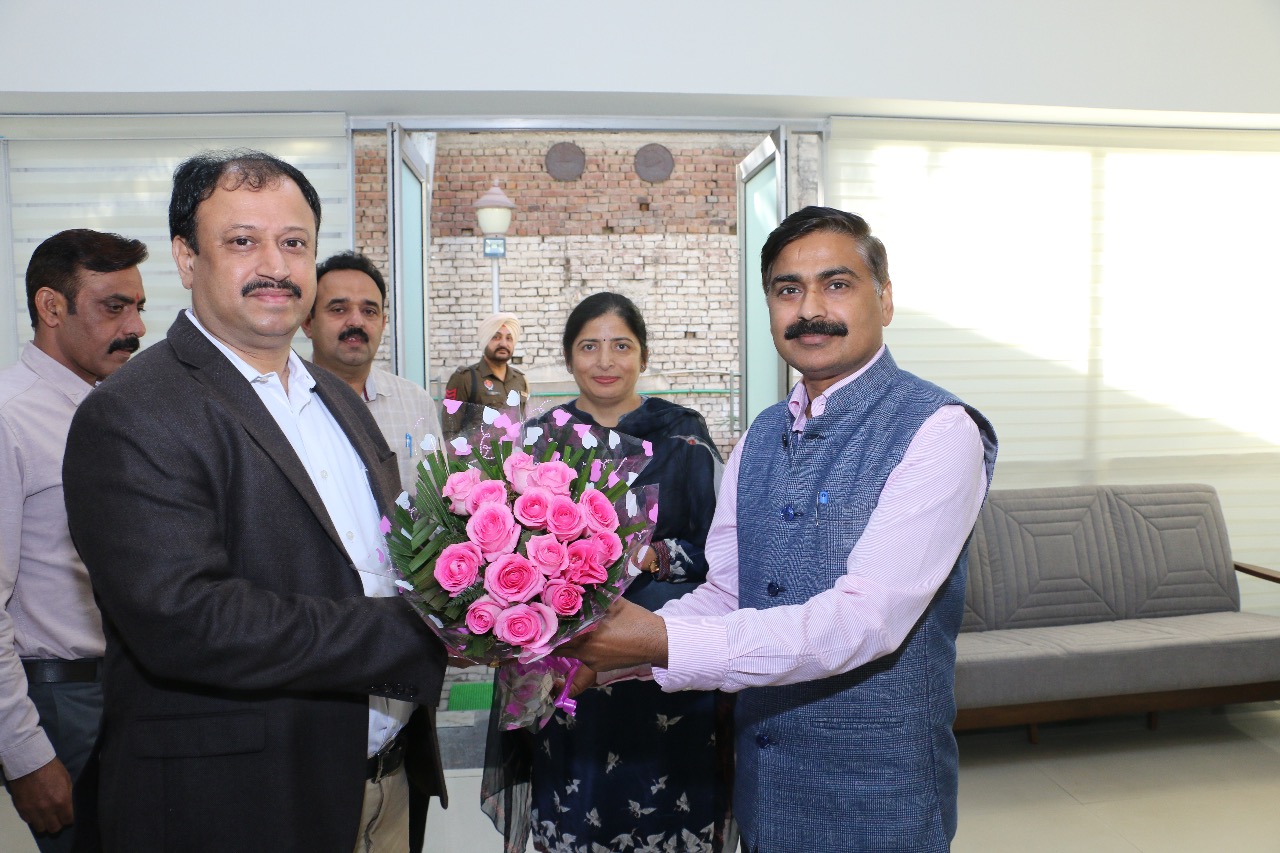 University Registrar Dr S K Misra welcomed Sh Avhad with faculty and staff at Mohali Campus
Chandigarh/Jalandhar/Kapurthala 1999 batch IAS officer Nilkanth Avhad assumed charge as the 18th Vice-Chancellor of I.K. Gujral Punjab Technical University Jalandhar-Kapurthala (IKG PTU) today. Sh. Avhad is currently serving as Secretary Technical Education and Industrial Training, Govt. of Punjab. He has taken this responsibility after the completion of official procedures at the end of the office of Honorable Governor of Punjab and Chancellor IKGPTU Sh. BanwariLal Purohit ji. He visited University's Mohali Campus first and interaction made with University staff and faculty. University Registrar Dr S K Misra welcomed Hon'ble Vice Chancellor Sh Avhad.
It is to be mentioned that in after the transfer of Sh.Rahul Bhandari IAS, this position was vacant for charge.
Vice Chancellor has emphasized that work should be done on the confidence building of the student. As through out the country students have opted IKGPTU so it is our responsibility to work on their technical skills so that whatever knowledge is being imparted, they should be able to apply the knowledge in different aspects of problem solving.
Further he emphasis must be laid on the development of communication skills of the student so that they should be able to express themselves.
IAS Avhad said that hostels and campuses should be vibrant with extra- curricular and co-curricular activities for overall development of the students.
He addressed the faculty that overall Personality of the students should be developed in such a great way that they should be able to critically analyse the problems and innovate new solutions.
On this occasion, University Registrar Dr. S.K Misra has expressed confidence that the University will move towards further progress in the tenure of VC IAS Neelkanth Avhad. On this occasion, Mohali Campus incharge Dr Monika Sachdeva, Deputy Registrar Dr Geet was also present to welcome Vice Chancellor.