NCC cadets donated 60 units of blood at IKGPTU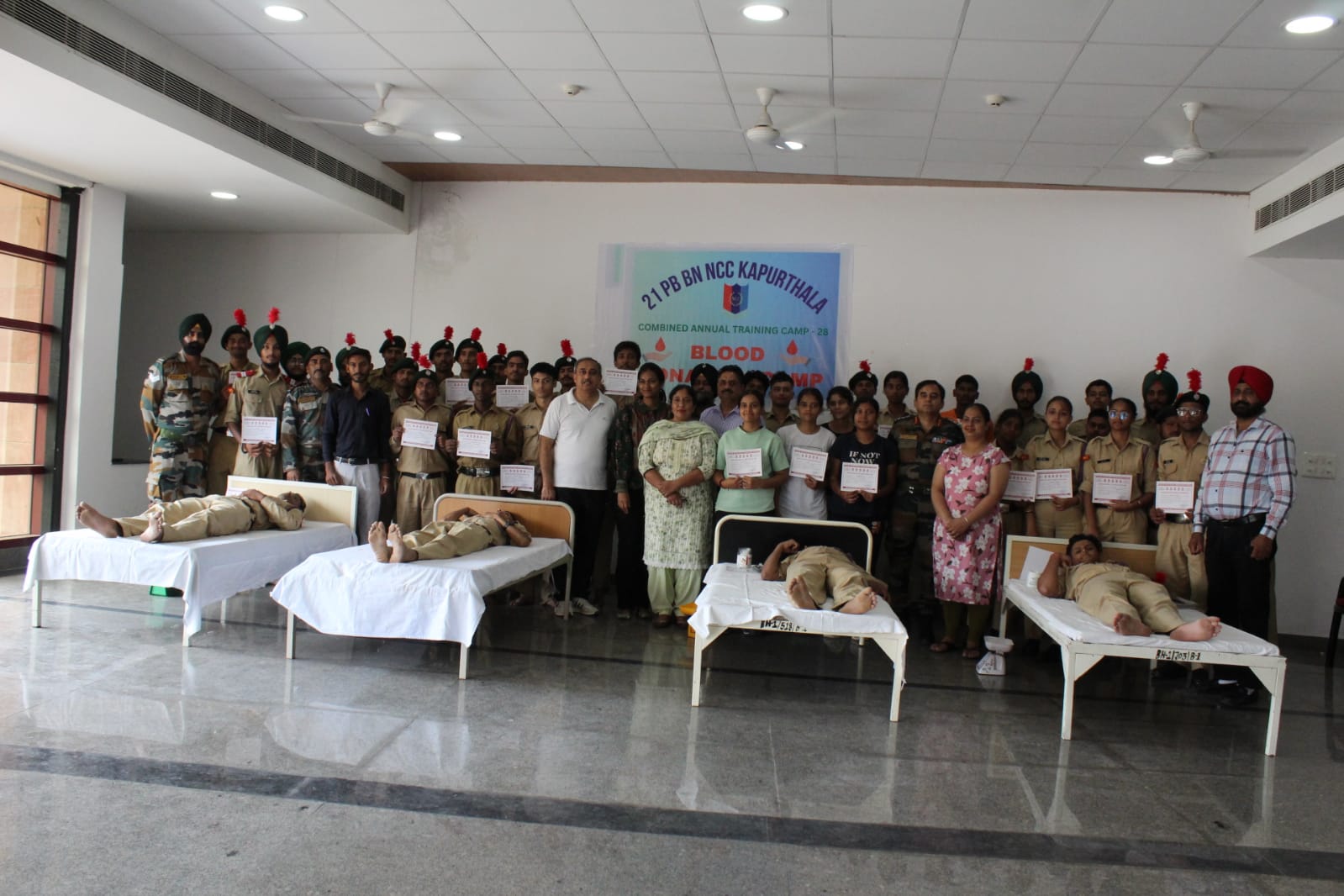 NCC cadets donated 60 units of blood at IKGPTU
Jalandhar/Kapurthala A Blood Donation Camp was organized during 10 days NCC (National Cadet Corps) Combined Annual Training Camp at I.K.Gujral Punjab Technical University (IKGPTU). It was organized by 21 PB BN NCC Kapurthala at the main campus. The Commanding Officer Col. Vishal Opal, Staff and volunteer Cadets of BN donated a total 60 units of blood in this camp. Col. Vishal Opal said that our NCC cadets are ever ready for participation in this Noble cause like blood donation. Dr. Shilpa Blood Transfusion Officer Civil Hospital Kapurthala & team made the drive successful. She spoke to the cadets on the awareness of blood donation and asked them to promote voluntary blood donation in the country.
Dr. Shilpa BTO, Dr. Jaswinder Sharma and her team of blood bank, Civil Hospital Kapurthala, expressed special gratitude to Col. Vishal Opal and NCC cadets, staff of Combined Annual Training Camp at the main campus.
Dr. Shilpa BTO Kapurthala also thanks to Dr. Susheel Mittal, Vice-Chancellor, Dr. S.K Mishra, Registrar, Dr. Gaurav Bhargava (Dean Student Welfare), Dr Vinay Kehar, Dr. Chandra Prakash and Dr. Naveen Kumar Sharma NCC Team of the University for hosting this event and providing necessary infrastructure in the University campus.