Legal aid for every needy person is available at one knock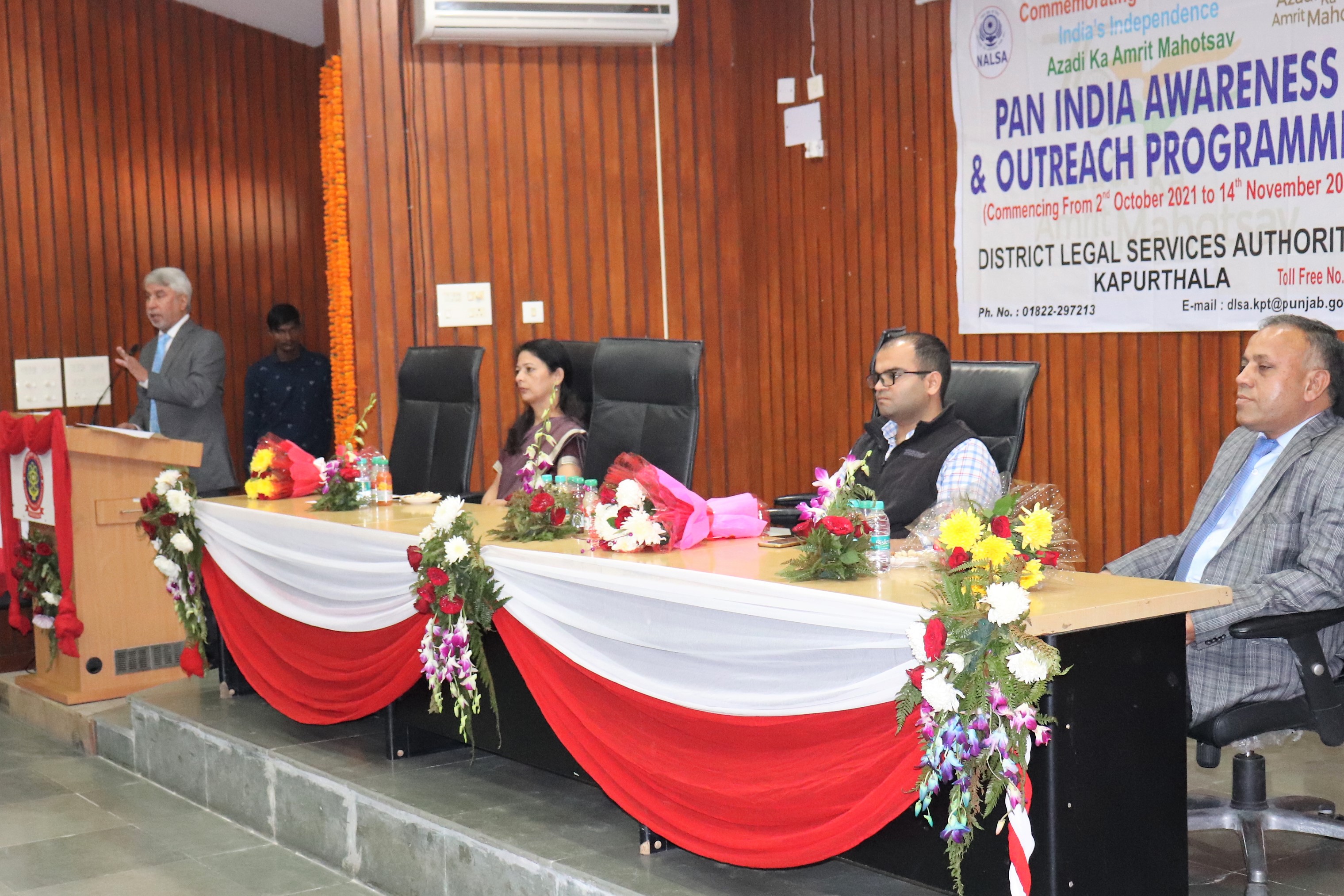 IKGPTU hold an awareness seminar on legal aid in command to District Legal Services Authority Kapurthala
Honorable District and Sessions Judge Amarinder Singh Grewal was the Chief Guest of the event
Jalandhar/Kapurthala: Free legal facilities are being provided at every level across the country. There is such a provision in the law that legal aid should be provided to every needy person in a free and accessible manner. The only need is to spread awareness to the people. The young generation of the country, especially the students, become brand ambassadors in this awareness and should start awareness from their neighbourhood, so that every needy person can be helped. This inspirational call was given by various speakers during an awareness seminar organized by District Legal Services Authority, Kapurthala at I.K.Gujral Punjab Technical University (IKGPTU) main campus. Honorable District and Sessions Judge Amarinder Singh Grewal was the chief guest in this seminar. He is also the Chairman of District Legal Aid Authority Kapurthala. He also explained about various types of legal aid provision.
This event was organized across the country as part of a 45-day nationwide legal awareness campaign that started from October 2, on the birth anniversary of Mahatma Gandhi Ji. CJM cum Secretary of District Legal Services Authority, Kapurthala Mahesh Kumar Sharma also delivered speech on various provisions under law to get free services from legal authorities. He informed the students about general life insurance and legal provision.
On this occasion, another special speaker, Sumer Bhatti, told about the beneficial schemes related to bank accounts. He said that there is a provision of insurance up to two lakhs on debit card and credit card too. ADC Kapurthala Aditya Uppal and District Employment Officer Nilam Mahe also addressed the seminar.
This event was organized in the University by the Legal Cell under the leadership of Registrar IAS Jaspreet Singh. On this occasion, members of the Advocate Council related to the District Legal Aid Authority, university officers, employees and students were present.