IKG PTU ties up with "Aurel Vlaicu" University of Arad Romania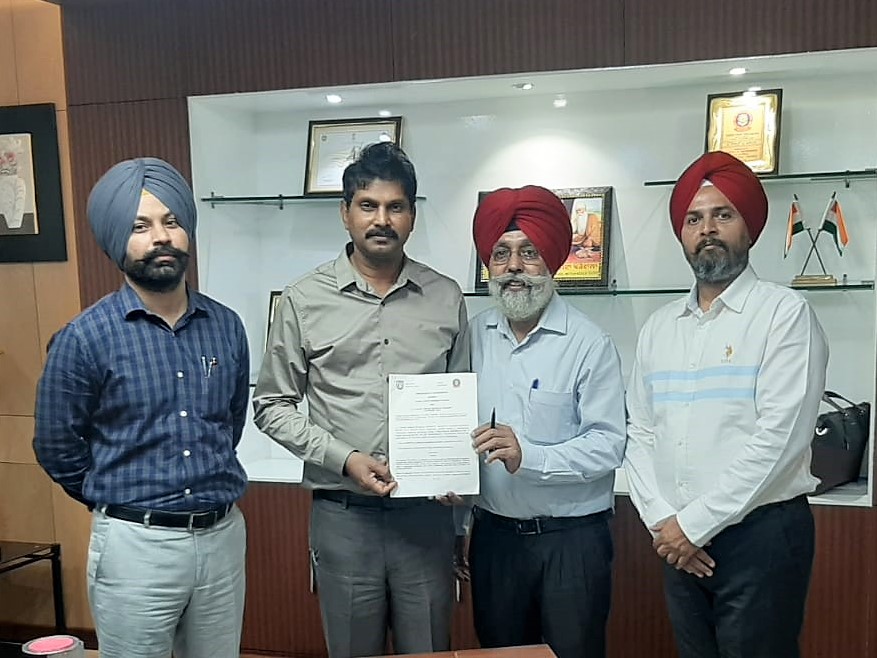 Both the educational institutions will work together for the global up gradation of higher educational work: VC IKGPTU IAS Ramesh K. Ganta
The aim of the university is to provide world-class education, research and other global opportunities to our students: Registrar IAS Jaspreet Singh
Jalandhar/Kapurthala: I.K. Gujral Punjab Technical University (IKG PTU) has entered into an agreement through a memorandum of understanding (MOU) with "Aurel Vlaicu" the University of Arad Romania. The aim of this MOU is to providing high quality education to its students. Under the agreement, both the educational institutions will provide better opportunities to their students, teachers, officials and other researchers to innovate and conduct research in higher education. Apart from this, the top officials of both the educational institutions will also prepare future road map and plans to do better work in various fields.
On behalf of Arad Romania University Rector Prof. Ramona Lile, PhD signed this MOU. The Dean of the University, Prof. Yadwinder Singh Brar placed this agreement in front of the Vice-Chancellor senior IAS Officer Ramesh Kumar Ganta, who is also the Principal Secretary, Department of Technical Education, Government of Punjab for the endorsement with its genuine benefits to the students.
In this regard, Vice Chancellor, Senior IAS officer Ramesh Kumar Ganta said that both the educational institutions will work together for higher academic standards. He congratulated the Planning & External Planning (P&EP) and Foreign Student cell of the University for such an Initiative.
University Registrar IAS Officer Jaspreet Singh said that the University provides its students an opportunity to work with the legacy of premier technical educational institutions of our country, the University also aims to make the students world-class researchers by initiating these kinds of MOUs. He said that such agreements are important for the students, teachers, officials, researchers of the university.
While discussing about the agreement, Dean Prof. (Dr.) Yadwinder Singh Brar said that the University will now share its research projects, research papers, books etc. with the University of Arad Romania, with the aim of further strengthening the University's studies and research. Dr. Ekonkar Singh Johal, Deputy Registrar, P&EP were also present on the occasion.