IKGPTU's 14th VC IAS Ramesh Kumar Ganta Joined University office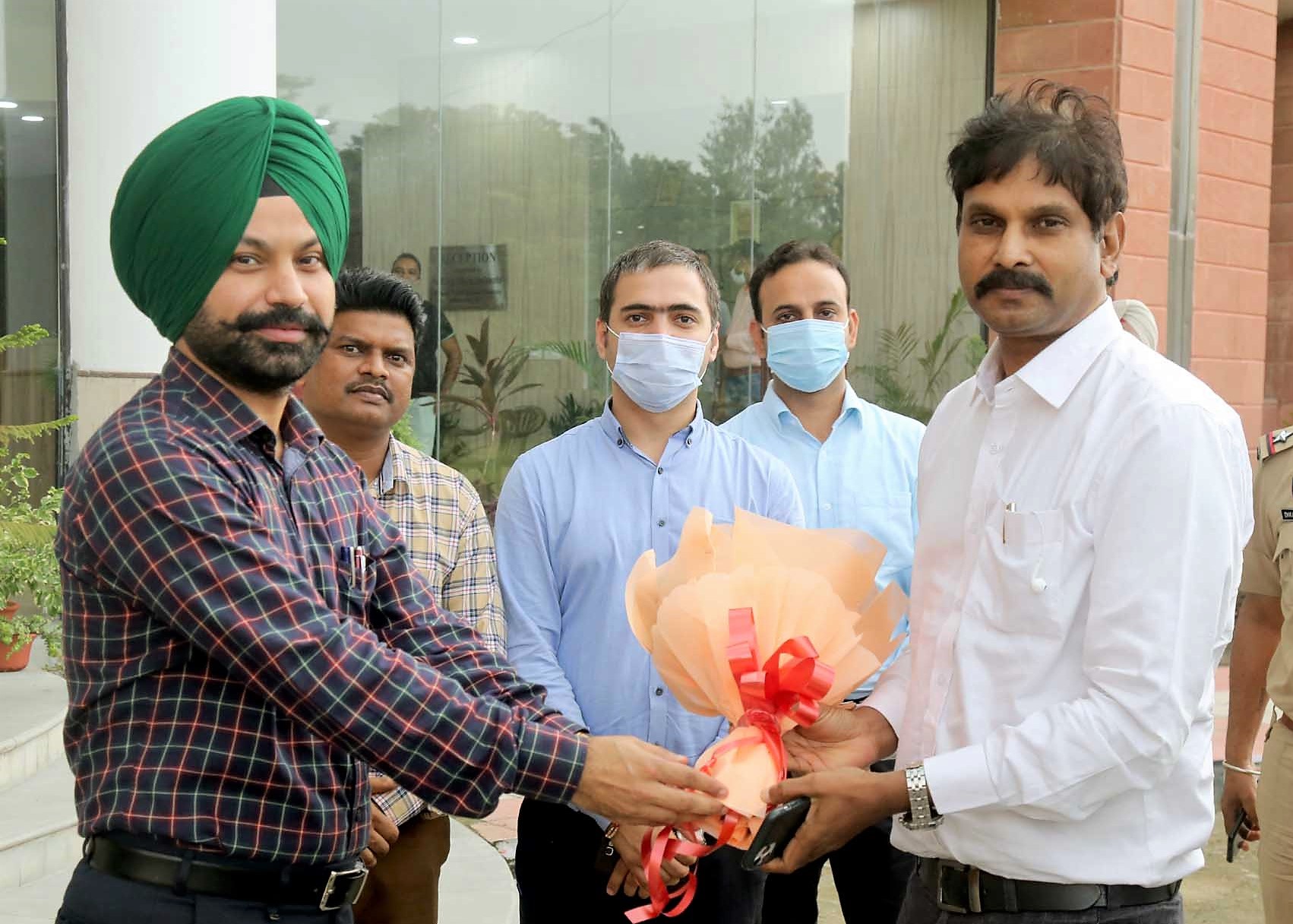 University officials, faculty & staff welcomed its new VC, instructions passed for immediate action on important academic issues
Jalandhar/Kapurthala: Senior IAS officer Ramesh Kumar Ganta, Principal Secretary, Department of Technical Education & Industrial Training Govt. of Punjab, who has recently took the charge of Vice Chancellor I.K.Gujral Punjab Technical University (IKGPTU) joined his office at University on Wednesday as the 14th Vice Chancellor. On his first visit to the University main campus, he was received by the officers and the faculty members under the command of Registrar IAS Jaspreet Singh.
In the first meeting, where the newly-appointed Vice-Chancellor came to know about the outline and works of various departments of the university, he also got the various important works related to the university listed. He directed all the officers and faculty members to take up the important academic works of the ongoing admission session on an initiative basis and proceed with transparency.
Appreciating the excellent work of the University, Vice Chancellor IAS Ramesh Kumar Ganta said that our country, especially Punjab, has a lot of potential in the academic field, which is being worked on fast and it will be expected that in future the university staff, Faculty and students work together to move towards a better academic environment.
In the first meeting of all the Heads of Departments, Vice Chancellor IAS Ramesh Kumar Ganta motivated the faculty to take advantage of the Human Values and Professional Ethics course of the University and start as a certificate course to the staff of the nearby big institutes like Rail Coach Factory Kapurthala etc. and they were also given guidelines to prepare the necessary parameters for this.
He also inspired the Department of Journalism and Mass Communication of the University to work with the Department of Information & Public Relations Govt. of Punjab and Media Institutions to work on increasing their practical knowledge. He said that every day there are new opportunities to learn in new media, students should take advantage of it.
Apart from this, he inspired the formation of a think tank for academic growth, setting up a task force for various specialized work and conducting brainstorming sessions on a regular basis at University campuses. Additional Director of the Department of Technical Education & Industrial Training Mohanbir Singh was also present on this occasion.