IKGPTU will start research journal on the teachings & study of world Guru Sri Guru Nanak Dev Ji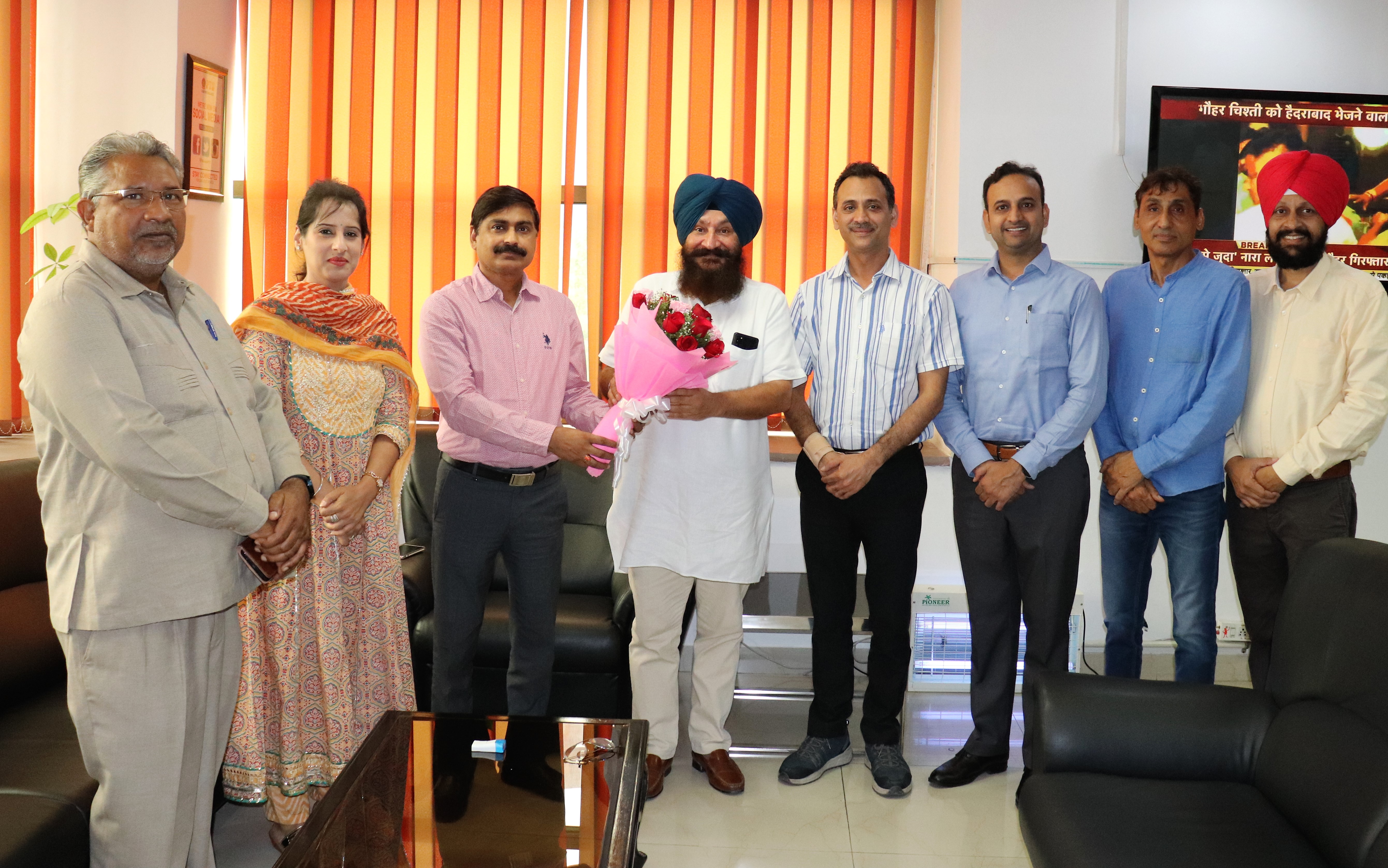 Many academic decisions taken in the first meeting of IKGPTU Sri Guru Nanak Dev Ji Chair advisory committee
Jalandhar/Kapurthala : I.K. Gujral Punjab Technical University (IKGPTU) is going to launch a research journal on the life, teachings, "Udasiaan" and unique vocabulary of Jagat Guru Sri Guru Nanak Dev Ji. This research journal will be published twice a year, which will contain high quality research papers written by the scholars on various topics related to Sri Guru Nanak Dev Ji. Along with this, two coffee table books will also be prepared & published on the "Udasiaan" of Sri Guru Nanak Dev ji and its related objects/places and events. These academic topics were discussed & proposed in the first meeting of the Advisory Committee of Sri Guru Nanak Dev Ji Chair on Friday at University main campus. Various topics including the life philosophy of Guru Sahib and his guidance for the society were also discussed. Eminent scholar Prof (Dr.) Sarbjinder Singh presided over the meeting, in which subject expert and member of the committee Ms. Gurjot Kaur (Ajit Group of Publications) participated. The members of the Advisory Committee were welcomed by the Registrar of the University, Dr. S.K. Mishra, Dean R&D Prof. (Dr.) Ashish Arora & others.
The main agenda of the meeting was to conduct the activities related to the Holy Chair. On this occasion, it was also discussed that an international conference would also be organized every year on various topics related to Guru Nanak Dev Ji and after two months a seminar cum speech competition would also be organized. At the same time, keeping in mind the research work, every year books, research journals worth about Rs. Five Lakh will also be arranged. The committee also decided to organize seminars and conferences in central universities in the name of Guru Nanak Dev Ji's message of universal unity.
On this occasion, Head of Journalism and Mass Communication Department and committee member Dr. Ranbir Singh, Assistant Professor Language Department (Punjabi) Dr. Sarabjit Singh Mann, Deputy Registrar Public Relations Rajneesh Sharma and others were present.