IKGPTU welcomed Jalandhar District School students on Educational Visits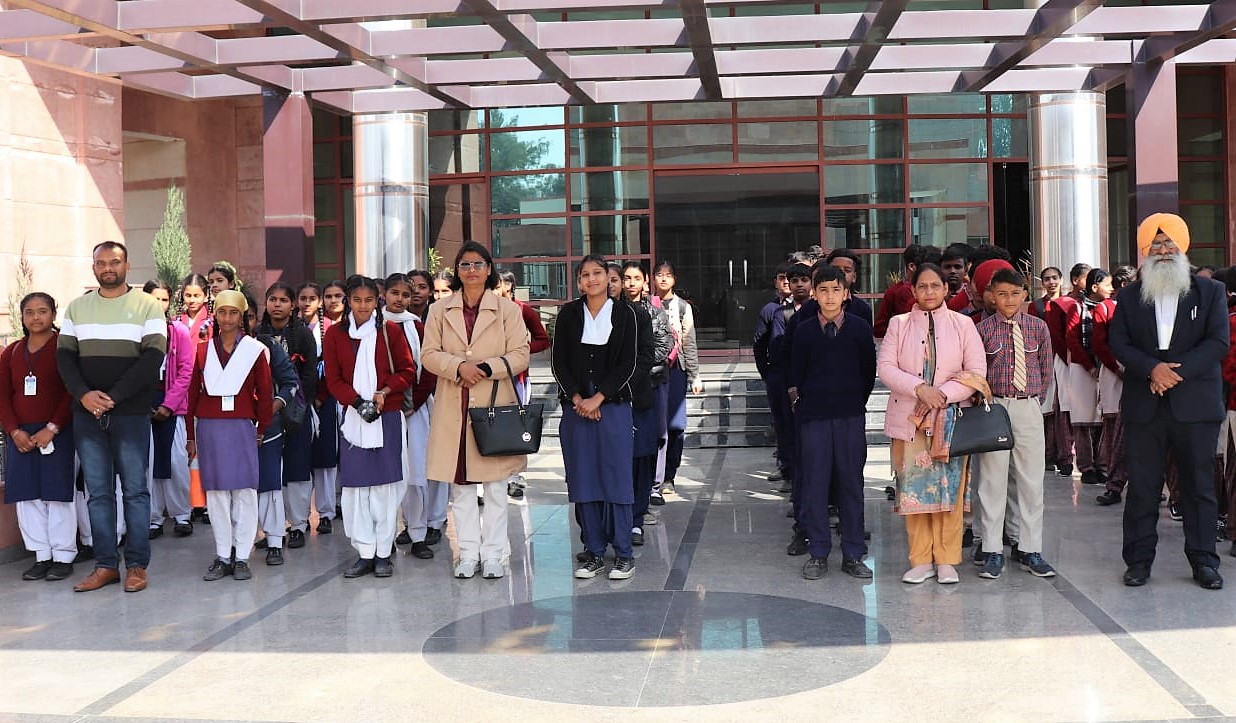 IKGPTU welcomed Jalandhar District School students on Educational Visits
– University officials guided students about "Future in Technical Education"
Jalandhar/Kapurthala With the aim of increasing the interest of school students in the subjects of Science and Mathematics, and knowing the future possibilities in technical education, various school students of Jalandhar district welcomed at I.K.Gujral Punjab Technical University (IKGPTU) main campus. In the mentorship of University Registrar Dr. S.K Misra, these students were welcomed by the Admission Cell and Public Relations Office of the University on their campus educational visit. These students were from various schools like Amar Shaheed Lala Jagat Narayan Government Senior Secondary School Nehru Garden, Government Senior Secondary School Khiva, Government High School (Girls) Khiva, Government High School Adhi & others. These students were from class 09th to 12th. Their faculty members also joined this Educational visit.
On reaching the University campus, Director Admissions Cell IKGPTU Dr. Amanpreet Singh interacted with students & asked about their career goals. He motivated them to take admissions in future courses as per their self interest and try to convert their interests into Science subjects. Dr. Amanpreet Singh shared about the world class infrastructure of the University. During this, the admission cell team made the students visit various departments of the university. The students visited classrooms, labs, indoor-outdoor play-groud, gym, hostel, examination branch, admission branch, Sri Guru Nanak Dev Ji Auditorium and Ultra Modern Knowledge Resource Center of the University.
The University Public Relations Office also welcomed the students during this educational visit at the time of concluding ceremony. Deputy Registrar Rajneesh Sharma told the students about the government higher educational institutions' approach & benefits to the society. He also shared about the achievements of the University, its history & about the vision & mission of the University. Mr Sharma told about the University admission process, their better management & about the available opportunities at University campuses. He said that it is a good initiative of the Punjab government that students are being made aware of the nearby institutions for better education around them through such academic cum educational tours. According to him, in future more school students will be invited at the university campus, and the university team will also visit the various schools of the Jalandhar and Kapurthala districts to disseminate the academic information so that maximum students may benefit nearby the homes.