IKGPTU Civil Department organized Quiz & painting Competition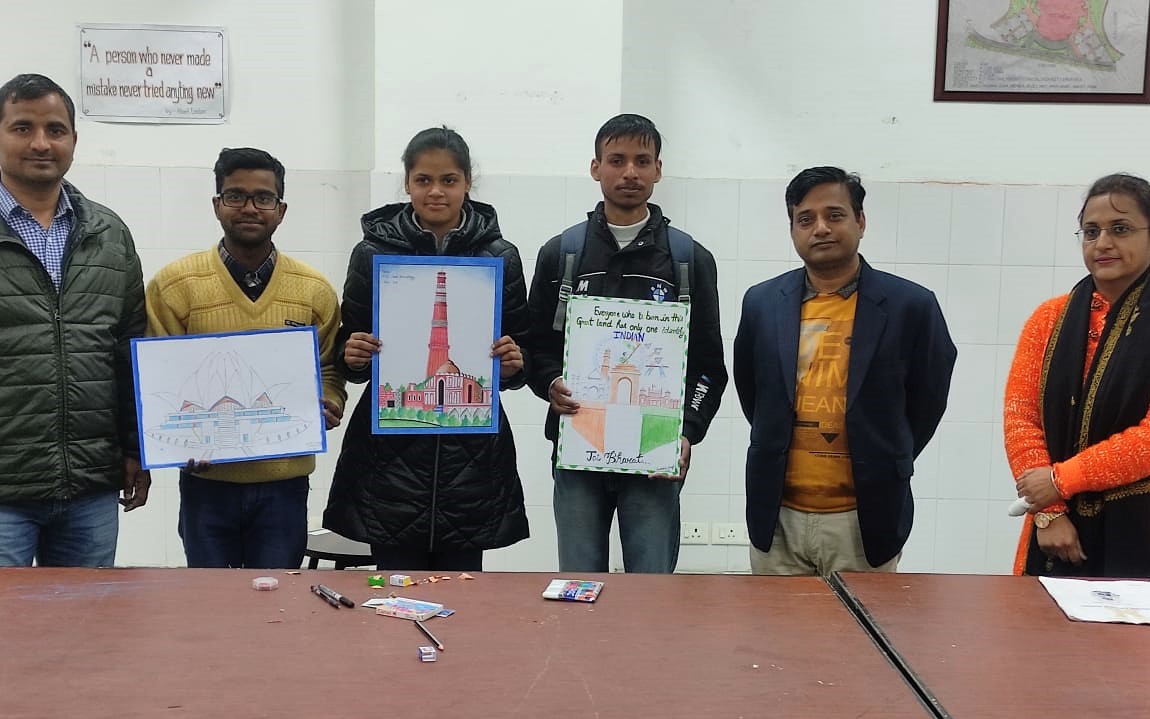 Jalandhar/Kapurthala The Department of Civil Engineering of I.K.Gujral Punjab Technical University (IKGPTU) organized Quiz and painting Competition for its students on the theme of "Know your Country". The Topics for the quiz varied from Constitution, geography, films to famous personalities and their contributions. For the painting it was Ancient and Modern structures and their role in significance for Nationalism. The purpose of this competition was to make the students of the department aware of their country's Constitution, Republic Day, Independence Day and great freedom fighters and their contribution. All these subjects were given to the students on the spot.
University Assistant Professor Dr. Sanjeev Bansal, Er. Amardeep, Dr. Mahesh played the role of faculty coordinator in the competition. Head of Department Dr. Rajiv Chauhan in his opening speech thanked University Registrar Dr. S.K Misra, Dean Academic Dr. Vikas Chawla, who always inspires the department to move forward while approving new initiatives. He told the students that the character of an individual is reflected in the society, so it is our responsibility to work in different fields with our sense of responsibility and dedication towards the society.
In the result of the competition, the first prize in poster making went to Sukhbeer Singh, the second prize to Neha Rai and the third prize to Alfred Nobel. In the quiz competition, the first prize went to Vinayak Kamat and Anubh Mishra and the second prize went to Pradakshin and Roshan Kumar