IKGPTU signed MoU with brand Aimil India Limited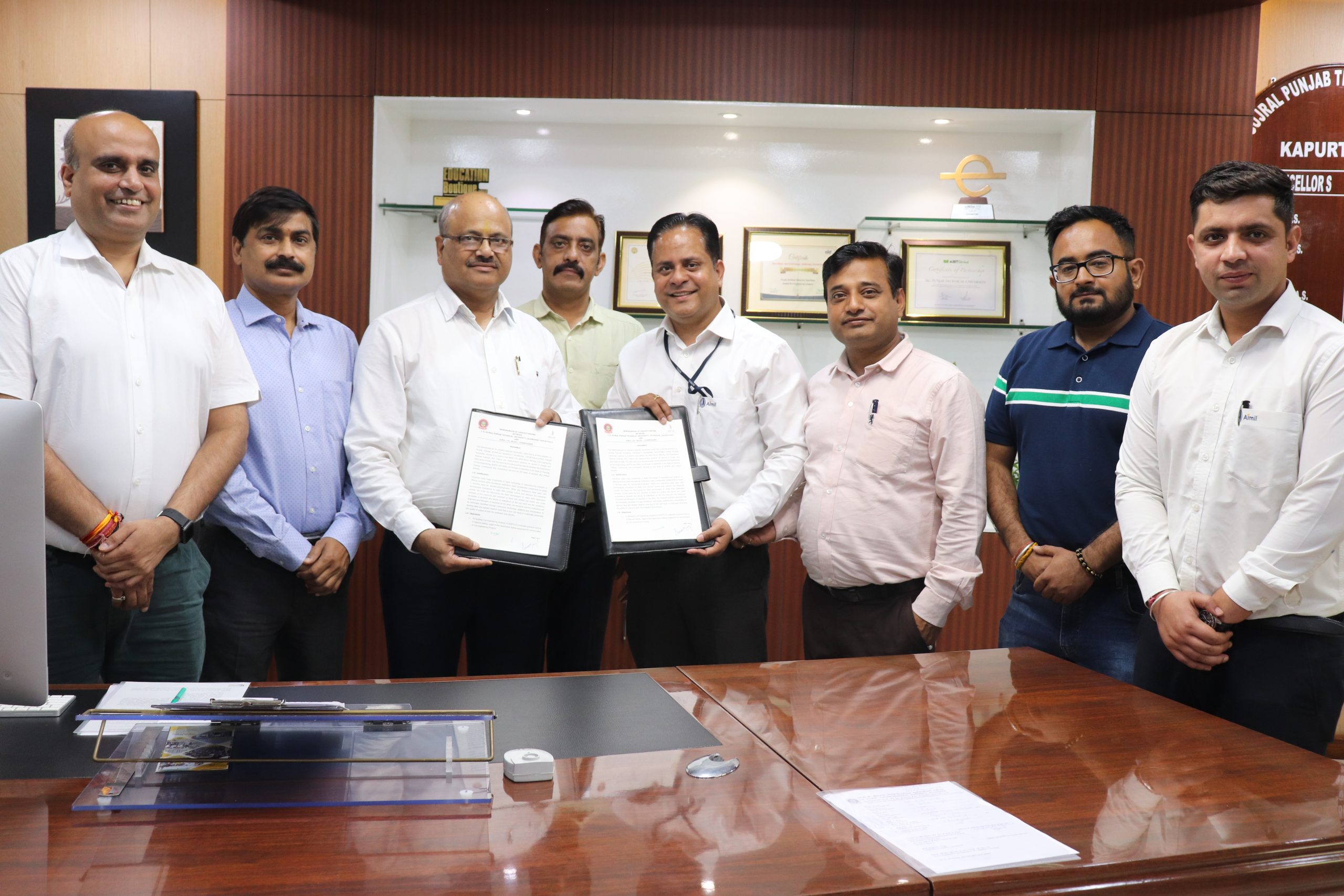 IKGPTU signed MoU with brand Aimil India Limited
– University students, specially civil engineering students will get support in research and training with latest equipment
Jalandhar/Kapurthala I.K.Gujral Punjab Technical University (IKG PTU) signed A Memorandum of Understanding (MOU) with the big brand multi national company M/s Aimil India Limited on July 07, 2023. This initiative of the university will be a boon for students, especially civil engineering students. This MoU has been implemented for the benefit of the students with immediate effect. The MoU signing ceremony was chaired by Dr. Susheel Mittal, Vice-Chancellor IKG PTU. University Registrar Dr.S.K Misra and Dean Prof (Dr.) Gaurav Bhargava has expressed his satisfaction over this MoU. This MoU is an initiative of the Civil Engineering Department of the University main campus.Vice-Chancellor Dr. Susheel Mittal, Registrar Dr. Misra and Dean Dr. Bhargava congratulated Prof. (Dr.) Rajiv Chauhan, Associate Professor cum Head of Civil Engineering Department, for this initiative.
Prof. (Dr.) Rajeev Chauhan said that this MoU will support joint training, research work and consultations on various critical points in the field of Civil Engineering Material Testing. From University side Dr. Chauhan and from M/s Aimil India Limited side Saurabh Mukherjee signed on this MoU. He said that M/s Aimil India Limited will also provide internship opportunities to the students of Civil Engineering Department of the University.
It is worth mentioning that M/s Aimil India Limited is a multifunction, multi service organization in the instrumentation industry. The Company has built its presence in the Instrumentation domain in the Indian market. It is a certified company with an all India network of thirteen offices staffed and managed by over 750 professionals who have been serving its customers for the last 80+ years. The Company represents several organizations from the UK, US Europe and Japan.
On this occasion, Er. Sourabh Mukherji, Branch Manager-North , Aimil Limited, Er. Arun Saini- Technical Manager -Infrastructure Division, Er. Mayank Rana – Technical Manager – Civil Engg. Divisions were present.