IKGPTU participated in trade fair, installed admission facilities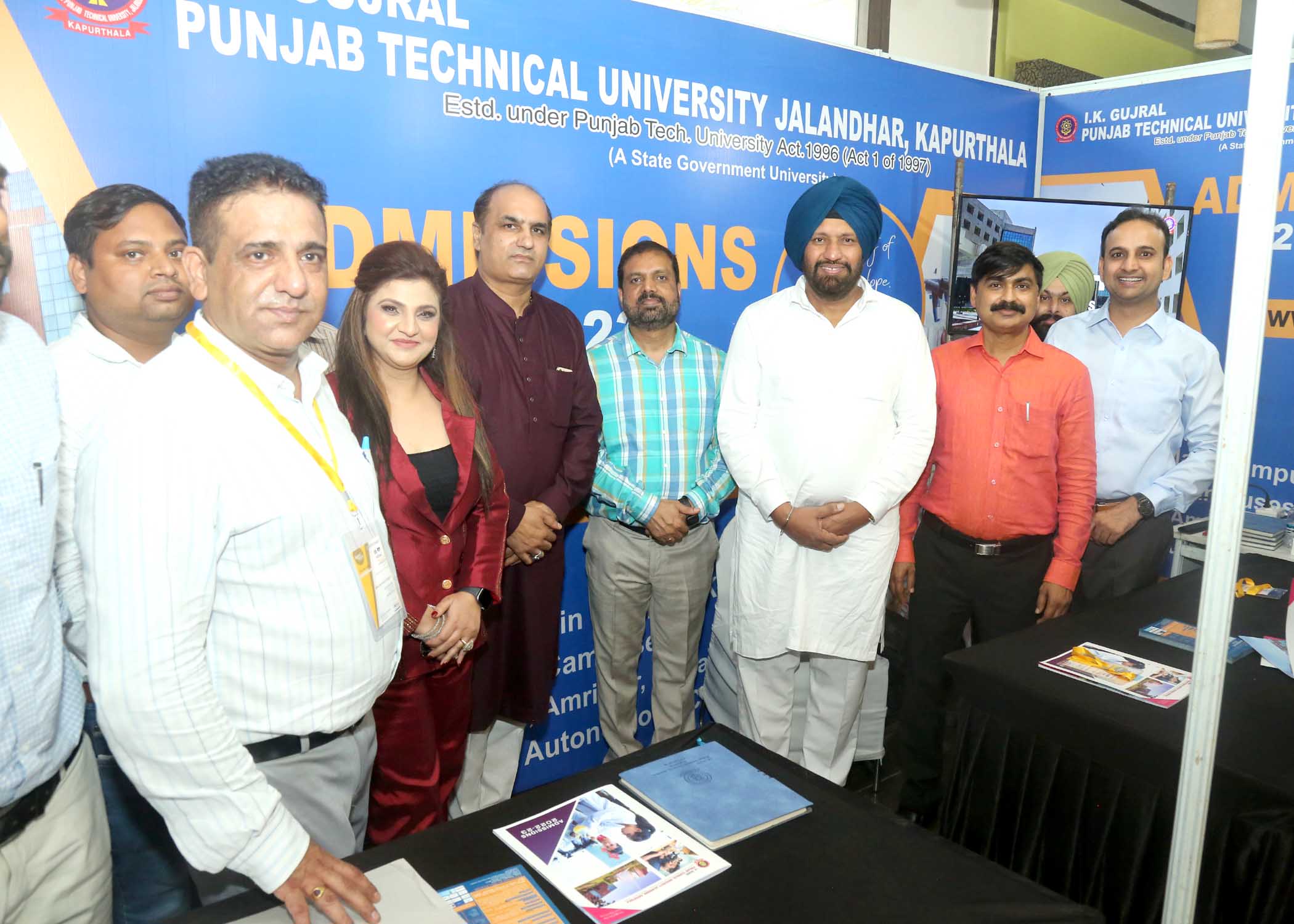 MLA Balkar Singh, Commissioner MCJ Davinder Singh, Registrar Mishra and AAP leader Deepak Bali inaugurated fair
Jalandhar To facilitate maximum students, parents, this time I.K. Gujral Punjab Technical University (IKGPTU) has also knocked on the door of a large Trade Fair and Education Expo being organized continuously for many years in Jalandhar city. The University has put up its Admission Facilitation Centre in the Trade Fair, where students and parents are being facilitated about the various courses being run in the University as well as about the various opportunities related to academics.
The three-day long trade fair was inaugurated on the first day by Kartarpur MLA Balkar Singh, Municipal Corporation Jalandhar Commissioner Devinder Kumar IAS, University Registrar Dr. SK Mishra and Aam Aadmi Party's leader & cultural affairs Delhi government advisor Deepak Bali. Mr Bali is also media in-charge of AAP in Himachal Pradesh. All these guests specially visited the grand facilitation centre of the university and got various information related to the centre from the Deputy Registrar PR Rajneesh Sharma. MLA Balkar Singh said that it is a matter of pride for the people of the area that the university is connected with the villages of his constituency and having a world class education system in the university.
Registrar. Dr.SK Mishra and Municipal Corporation Commissioner Davinder Singh, IAS inspired the people of Jalandhar to get their children to visit the university . its centre at the fair, with great enthusiasm during this trade fair. Talking about his special association with the University, AAP leader Deepak Bali congratulated the university management for the response of the students coming from different states of the country in the ongoing admissions of the university. Trade Fair Director Namish Kumar said that this trade fair has got a new dimension with the participation of the university.