IKGPTU Organized One day virtual seminar on "Clinical Research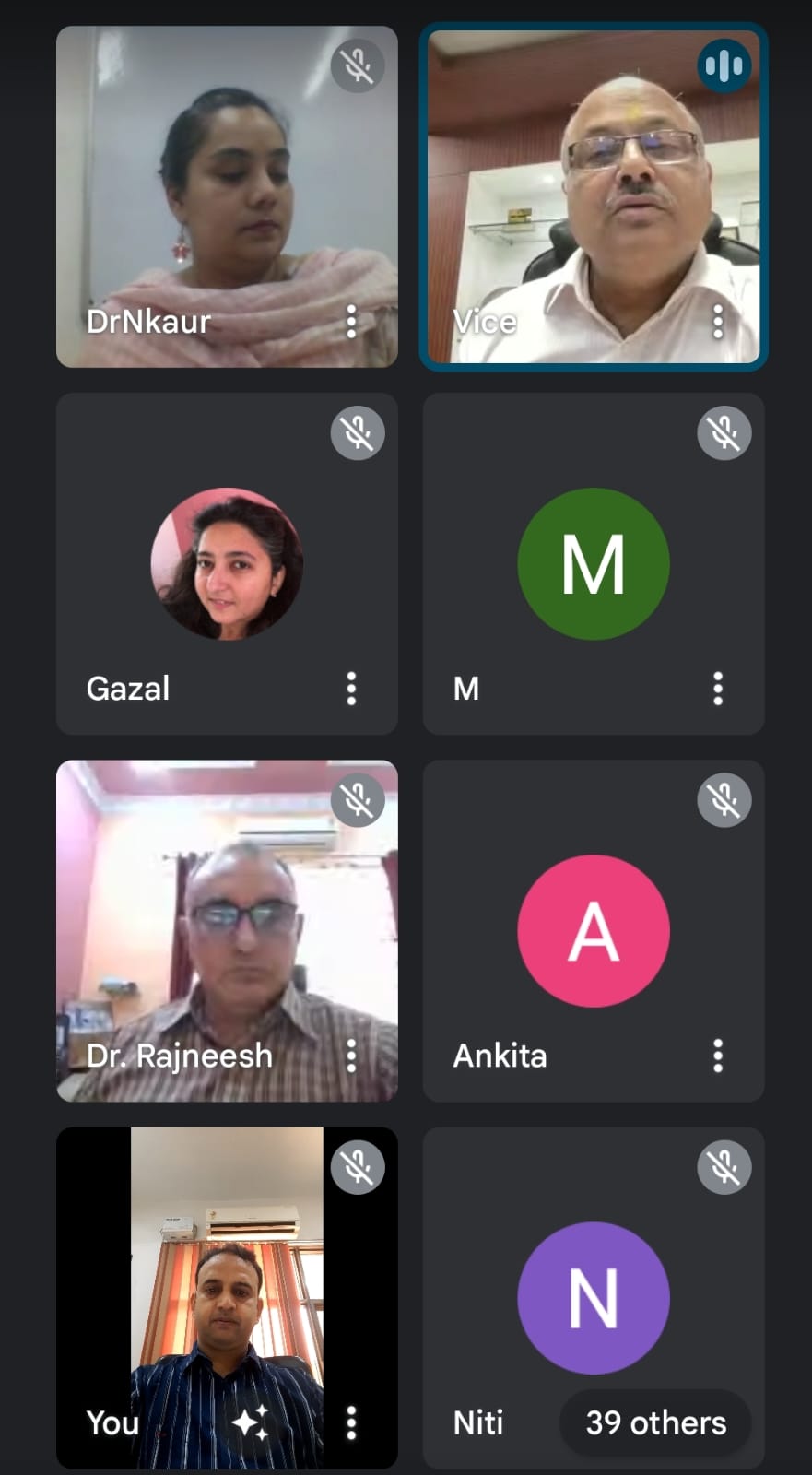 IKGPTU organized One day virtual seminar on "Clinical Research"
– University is admitting students for two year M.Sc course in clinical research
Jalandhar/Kapurthala I.K.Gujral Punjab Technical University (IKG PTU) organized a one-day virtual seminar on the subject "Clinical Research". Over 60 participants attended this virtual seminar. The objective of the seminar was to acquaint the students with the fast growing employment opportunities in clinical research subjects at the national & international level. This seminar was useful to tell the depth and seriousness of the subject "Clinical Research". The participants were students, who are studying this course and who are interested in studying in this course. The University is running a two-year M.Sc. course (Programme) in Clinical Research, in which admission queries are increasing this year.
University Vice Chancellor Dr. Susheel Mittal was the Chief Guest in the virtual seminar. He was also the Pattern of the Organizing Committee. Sharing information related to the subject, Vice Chancellor Dr. Mittal said that "Clinical Research" is one of the fast growing new professions. Career prospects in this have grown at an astonishing rate and vast employment opportunities are now opening up for the trained professionals. This subject deals with the scientific analysis of the effects, risks and benefits of drugs or medicinal products. He congratulated the Organizing Committee's Co-Pattern Dean Academic Prof. Vikas Chawla, Convener Dr. Rajneesh Sachdev, Coordinator Dr. Shabbir Sidhu, Dr. Ghazal Sharma for this event.
At this event, University Registrar Dr. S.K Misra said that it is the responsibility of the university to share the opportunities of such a subject. He inspired the organizing team to conduct such enlightening seminars continuously in the future as well. He also inspired faculty to spread the information about this subject in the colleges of Punjab.