IKGPTU Organize Special Session on World Mental Health-Day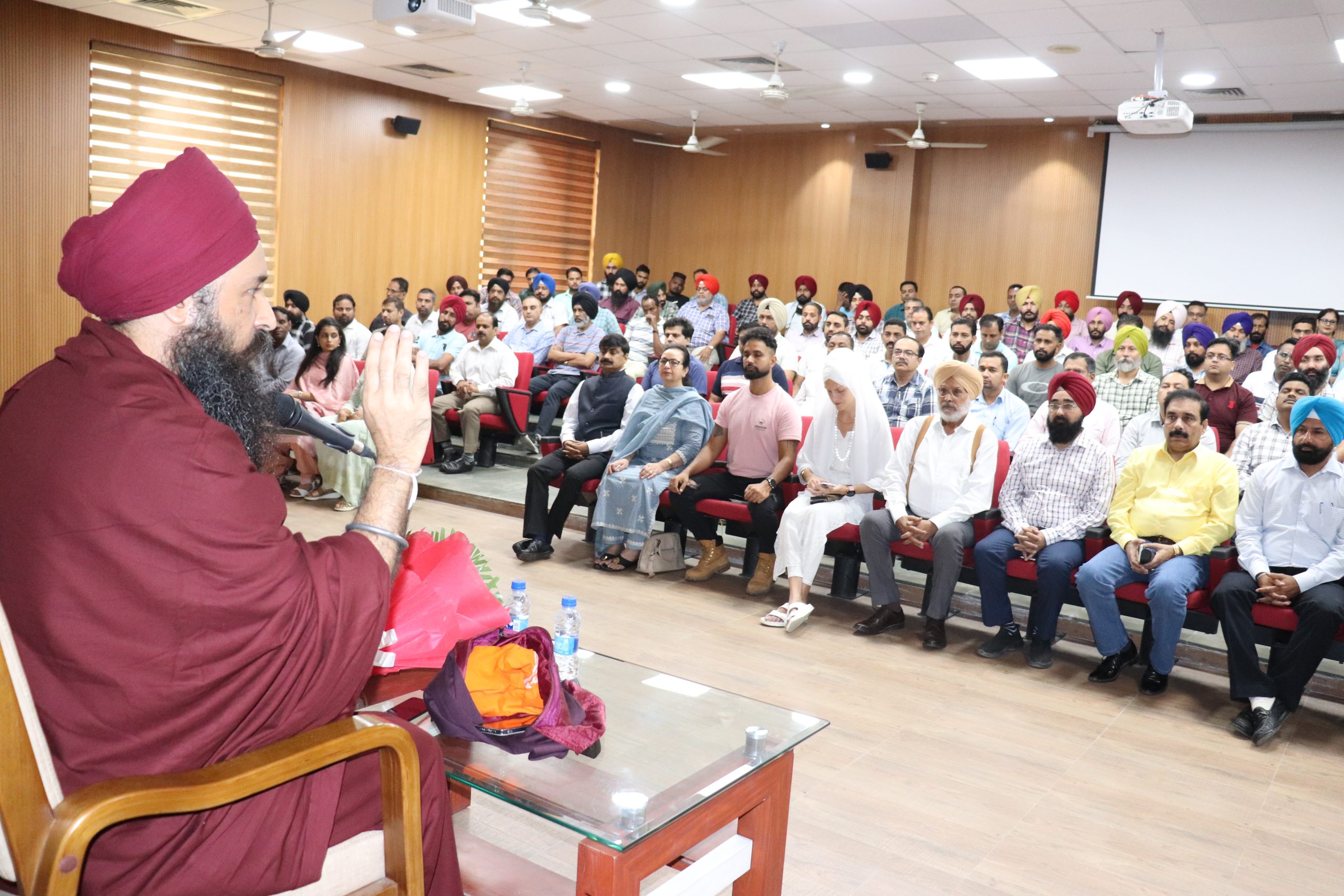 Healthy mind always give healthy body which can create healthy society: Yogi Amandeep
A world-renowned psychotherapist, counsellor hold session on "World Mental Health-Day" at IKGPTU Campus
Special event organized for the staff, faculty and officers
Jalandhar/Kapurthala A healthy mind always supports a healthy body and it can create a healthy society. Only a healthy worker, officer, faculty or students may develop a healthy society. These are the words of Yogi Amandeep, a world renowned psychotherapist, meditation expert. He was addressing a psychotherapist, meditation study session on "World Mental Health-Day" at I.K.Gujral Punjab Technical University (IKGPTU) on Monday morning. This special session was organized by the University's office of Registrar for Staff, Faculty and Officers. University Registrar Dr.S.K Misra, while addressing the special session, shared the information about "World Mental Health-Day". He focused on the special need of mental health at the workplace. Registrar Dr. Misra welcomed Yogi Amandeep by presenting him flowers.
Yogi Amandeep is a Psychiatrist, Counselor and a Foreign Post Graduate working in Comparative Religious Studies. He has worked on breathing yoga in the Himalayan mythological system and he is working on its promotion and mental state transformation from the breath formula. Yogi Amandeep said that it is very important to do breathing exercises in life, because if the breath is taken properly, it keeps every part of the body equally healthy. In his practical session, he made the university officials, faculty members and staff to take long breaths (inhale), stop breath, & exhale. He suggested various breathing postures. His mantra is Sit, breath & be.
Yogi Amandeep told how to sit, take a deep breath, hold the breath and then release it and get the practical done. Dean College Development Dr. Balkar Singh proposed a vote of thanks for organizing the session and honoured Yogi Amandeep ji with the university symbol. Dr. Ekonkar Singh Johal, Deputy Registrar University HRM Department and Deputy Registrar PR Rajneesh Sharma played an important role in this program.