IKGPTU Mohali & Khunimajra Campus Opens Admissions for B.Tech. CSE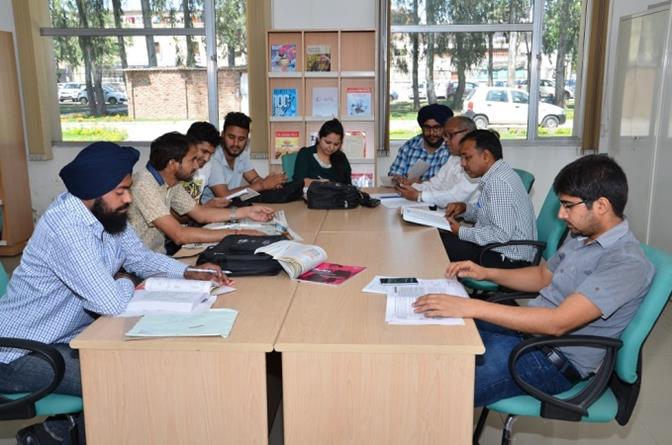 • Students can also explore Options for other courses like BBA, B. Arch., M.Arch & Certificate courses for foreign languages
• Mohali & Khunimajra Campus will support to industry requirements of Tri-City, students shall be taught by Doctorate faculty & specialized industry experts: Vice Chancellor Prof (Dr.) Ajay K Sharma
To fulfil the demand of I industry and with a vision to promote & provide best Technical Education, now I K Gujral Punjab Technical University has started B.Tech. Computer Science and Engineering course at University's Mohali & Khunimajra Campus from 2018-19 session. It is also an effort to strengthen University's other campuses.
After opening this course admission and during a recent check of both Campuses, Vice Chancellor Prof. (Dr.) Ajay Kumar Sharma said that students in these campus shall be taught by Doctorate faculty and specialized industry experts. High-tech laboratories, ICT enabled AC class rooms, conference and seminar hall and knowledge rich library are other salient features of this campus. Vice Chancellor also briefed about other courses admissions at IKG PTU Mohali & Khunimajra campuses. He said that as per the demand of Tri City Industry University is also running certification courses for foreign languages (French, German, Spanish, Chinese, Korean, Italian, Japanese and English) in Mohali campus on weekend class basis. And in Khunimajra Campus students can explore their career in BBA, B.Arch & M.Arch (Built Environment- Architecture Education & Research) too.
Prof (Dr.) Ajay Kumar Sharma said that IKGPTU is the first state technical university and is significantly contributing in promoting technical education globally. In pursuit to providing jobs to youth, university is working hard to establish Mohali & Khunimajra Campuses as favourite destination for IT companies and Industry. As per survey, maximum IT jobs are expected to emerge in Mohali by 2022. However, the biggest bottlenecks are scarcity of competent industry to provide ready technical manpower and lack of an ecosystem in which Academia, Industry can collaborate together to produce technologies required for growth of Punjab, India and world at large. In order to fill these gaps, IKG PTU envisioned to provide state of art infrastructure with a team of inspired research oriented faculty and dedicated staff for bringing Academia, Industry on a common platform. The details of the course are available at
www.mohali.ptu.ac.in.
&
www.khunimajra.ptu.ac.in