IKGPTU Journalism and Mass Communication Department organizes Quiz Contest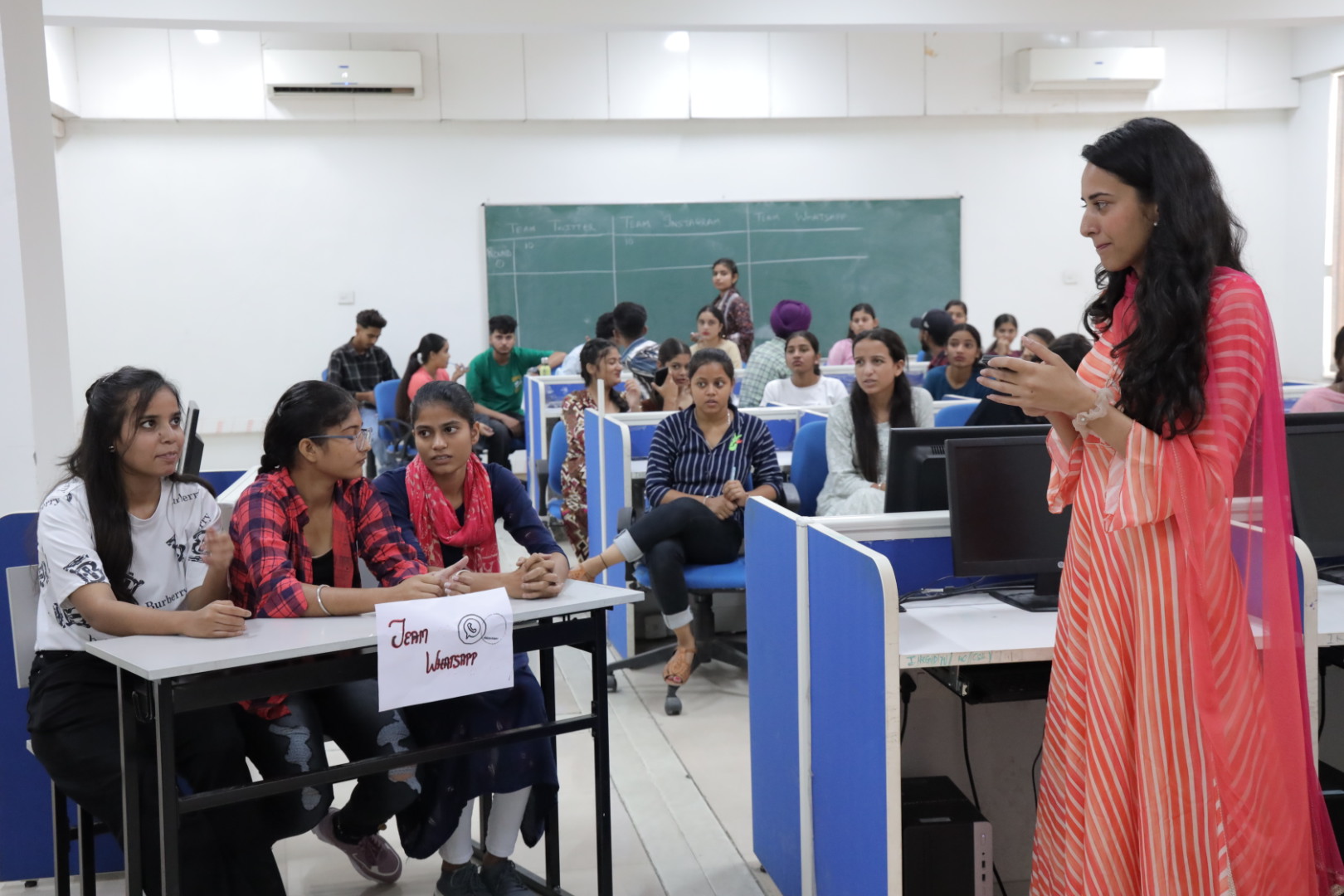 IKGPTU Journalism and Mass Communication Department organizes Quiz Contest
50 Students participated, Team C wins quiz competition
Jalandhar/Kapurthala A quiz competition was organized by the Department of Journalism and Mass Communication at I.K. Gujral Punjab Technical University (IKGPTU) for undergraduate and postgraduate students. The quiz encompassed a range of topics, including current events, subject-specific information, films, and notable individuals and their accomplishments within the realm of media. 50 students actively engaged in the competition with great enthusiasm. Initially, a written assessment was administered, resulting in the identification of nine students who met the criteria for further consideration. Subsequently, these students were divided into three distinct teams.
Team WhatsApp (C) Awasthi from BJMC-3rd semester, Baban Preet Kaur and Prabhdeep Kaur from BAJMC-1st semester respectively emerged as the winners in the competition and won the prize, while Team Instagram (B), Akashdeep Kaur from BAJMC -5th semester, Dimple from BAJMC 3rd semester and Deepak from BJMC-1st semester stood second. The contest generated a multitude of questions from the audience, contributing to the overall enjoyment of the event. The quiz was administered by Assistant Professor Rajwinder Kaur.
According to Prof. (Dr.) Ranbir Singh, Head of the Department, "The primary aim of this competition was to enhance the information acquisition in the areas of general information, current affairs, and subject-specific knowledge." Dr. Ekta Mahajan, Assistant Professor, congratulated the winners and urged them to embrace their roles as responsible journalists.
During this particular event, faculty members namely Mangla Sahni, HK Singh, and Garima, along with students were also present.