IKGPTU initiated new concept of foreign education, signed MoU with Wilfrid Laurier University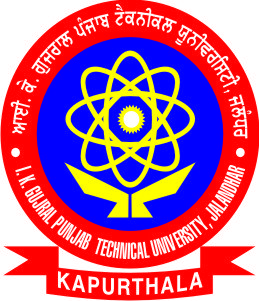 Computer Science program students will get more opportunities
I.K.Gujral Punjab Technical University (IKG PTU) and Waterloo – Wilfrid Laurier University, with campuses in Waterloo and Brantford, Ontario have signed an agreement (Memorandum of Understanding) to allow eligible students who have completed two years in IKGPTU's Computer Science and Engineering program to transfer to Laurier's Computer Science program for their third and fourth years study to complete a Bachelor of Science in Computer Science degree. The Memorandum of Understanding, the first with the institution, was signed during a virtual ceremony held on Jan. 31, 2022 in the late evening. The purpose of this MOU is to provide a framework for the future development of academic and educational cooperation between the two institutions.
On behalf of Wilfrid Laurier University, Dr. Deborah MacLatchy, president & Vice-Chancellor and from IKGPTU side Sh. Vikas Garg IAS, Vice Chancellor cum Secretary Technical Education & Industrial Training Dept. Govt. of Punjab signed over the MoU.
During the event Heidi Northwood, Laurier's senior executive officer of global strategy shared that this agreement is aligned with the internationalization objective in the Laurier Strategy: 2019-2024, which outlines the goal of cultivating global citizens with strong intellectual competence while making an impact as a globally integrated institution and with our new partners, IGKPTU, we will create new opportunities for collaboration and learning, for both the students and the faculty."
IKGPTU VC Vikas Garg, IAS, said that this MoU is to provide computer science students an opportunity to begin their studies at IKGPTU and finish them at Laurier. It is an exciting prospect for both institutions and students. Through this partnership, IKGPTU and Laurier will be expanding global reach, providing students with valuable international experience, and strengthening their intercultural competence.
Through Laurier's Computer Science program, students gain the fundamentals of computing through hands-on experience in both software and hardware. Students develop strong algorithm analysis and design skills in procedural, object-oriented and low-level languages. In senior years, students can learn more about app creation, applied cryptography and quantum computing, among other topics. Computer Science students can also apply their learning through co-op placements.
The Computer Science and Engineering program at IKGPTU combines foundational knowledge in computer science and engineering with hands-on training in workplace settings. Students gain a wide range of knowledge, including in algorithms, networking, data warehousing and data mining, software engineering, machine learning and database management.
On this occasion, from Brantford Campus, Dr. Heidi Northwood, Senior executive officer, Global Strategy, Dr. Anthony Clarke, Dean, Faculty of Science, Dr. Chinh Hoang, Professor, Computer Science, Sarah Hummel, event co-ordinator and from IKGPTU side Dr. Y.S. Brar, Dean P& EP, Dr. Ekonkar Singh Johal, Director (P&EP), Dr. Balkar Singh, Director College Development, Dr. Monica Sachdeva HOD, CSE were present.