IKGPTU has taken another initiative for student's skill training, employability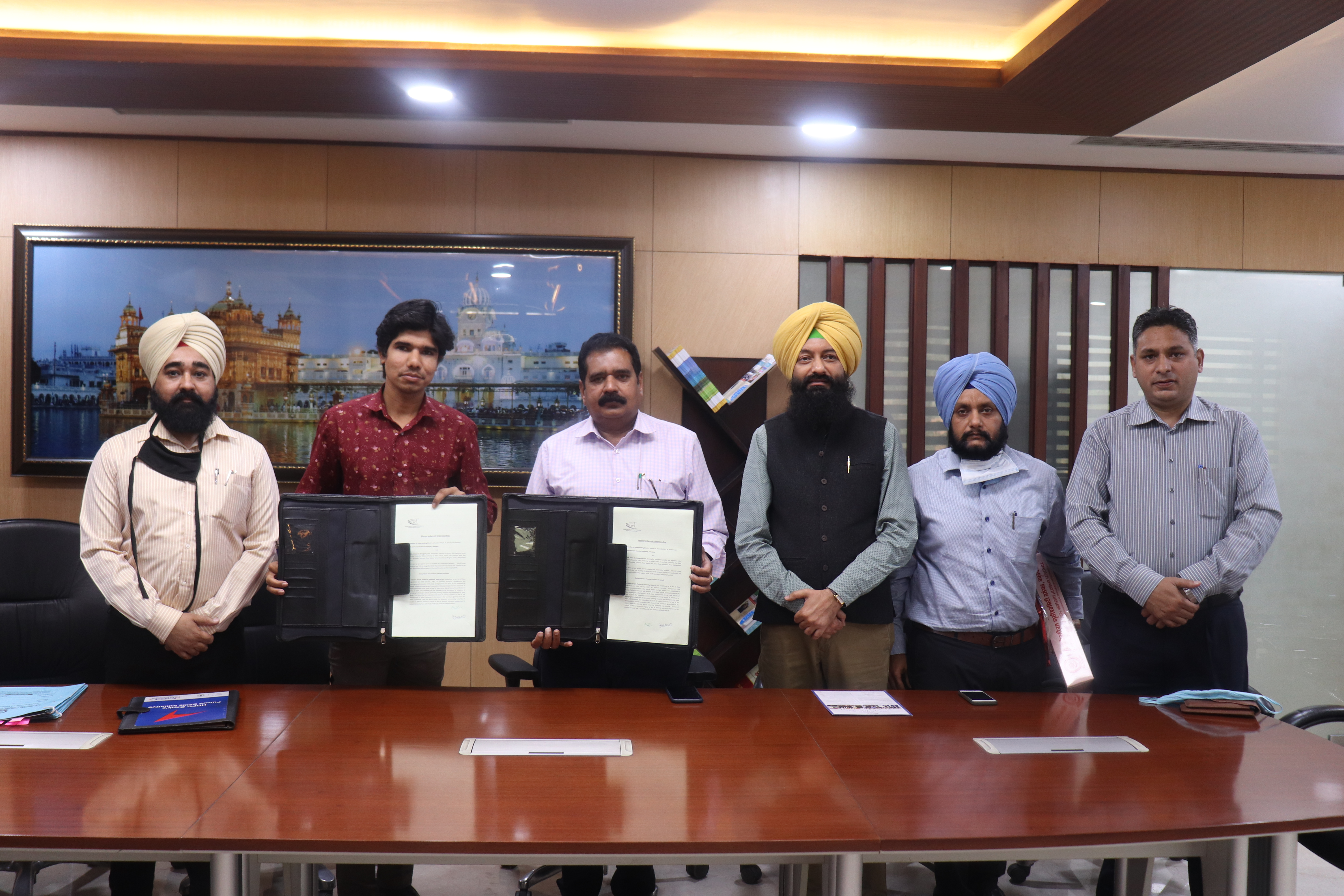 University inked MoU with Fuel organization
This collaboration will orient towards qualitative improvements in job related skills of students: VC Prof. (Dr.) Ajay K. Sharma
Jalandhar/Kapurthala: I.K.Gujral Punjab Technical University (IKGPTU) has signed MoU with FUEL (Friends Union for Energizing Lives), which is a leading NGO working in collaboration with HDFC bank for providing job enhancement programmes to engineering and management students. This Memorandum of Understanding (MOU) aimed at providing skills training to students of IKGPTU and to enable them to better understand and enhance their job-related skills. The MoU was signed by Prof. (Dr.) Ajay Kumar Sharma, Vice Chancellor, IKGPTU and Mr Bajiprabhu Deshbandhu from FUEL organization.
Prof. (Dr.) Ajay Kumar Sharma, Vice Chancellor said that this partnership will be mutually beneficial between the two eminent organizations having complementary expertise. He further said that this collaboration is oriented towards bringing about qualitative improvements in job related skills of students. VC Prof. (Dr.) Sharma further said that University students have performed exponentially great in placements and these kinds of training will further give a boost in selections of IKGPTU students in placements.
Speaking on the occasion, Er. Navdeepak Sandhu, Deputy Director (Corporate Relation & Alumni) said that Friends Union for Energizing Lives–FUEL, a credible non-profit organization which provides Career Guidance and Skilling to the students throughout India. FUEL has received the highly prestigious Ashoka Fellowship which is awarded to leading social entrepreneurs for their exemplary solutions to social issues. He further said that University in collaboration with FUEL will develop a roadmap for students for improvement in the employability potential through interventions such as Aptitude training, Future Skill Development, Personality Development, and Soft Skills Initiatives. He added that Mapping students on skill development, education, and entrepreneurship based on psychometric/ skill test and counselling will also be a part of this collaboration.
Dr. S.S. Walia, Finance Officer IKGPTU, Dr. Hitesh Sharma, Assistant Professor & Dr Mrigender Bedi, Assistant Director (CR&A) were present during the MoU signing ceremony.