IKGPTU Chemical Sciences department organized FDP on "Advancements in Methodologies for the development of Synthetic Materials"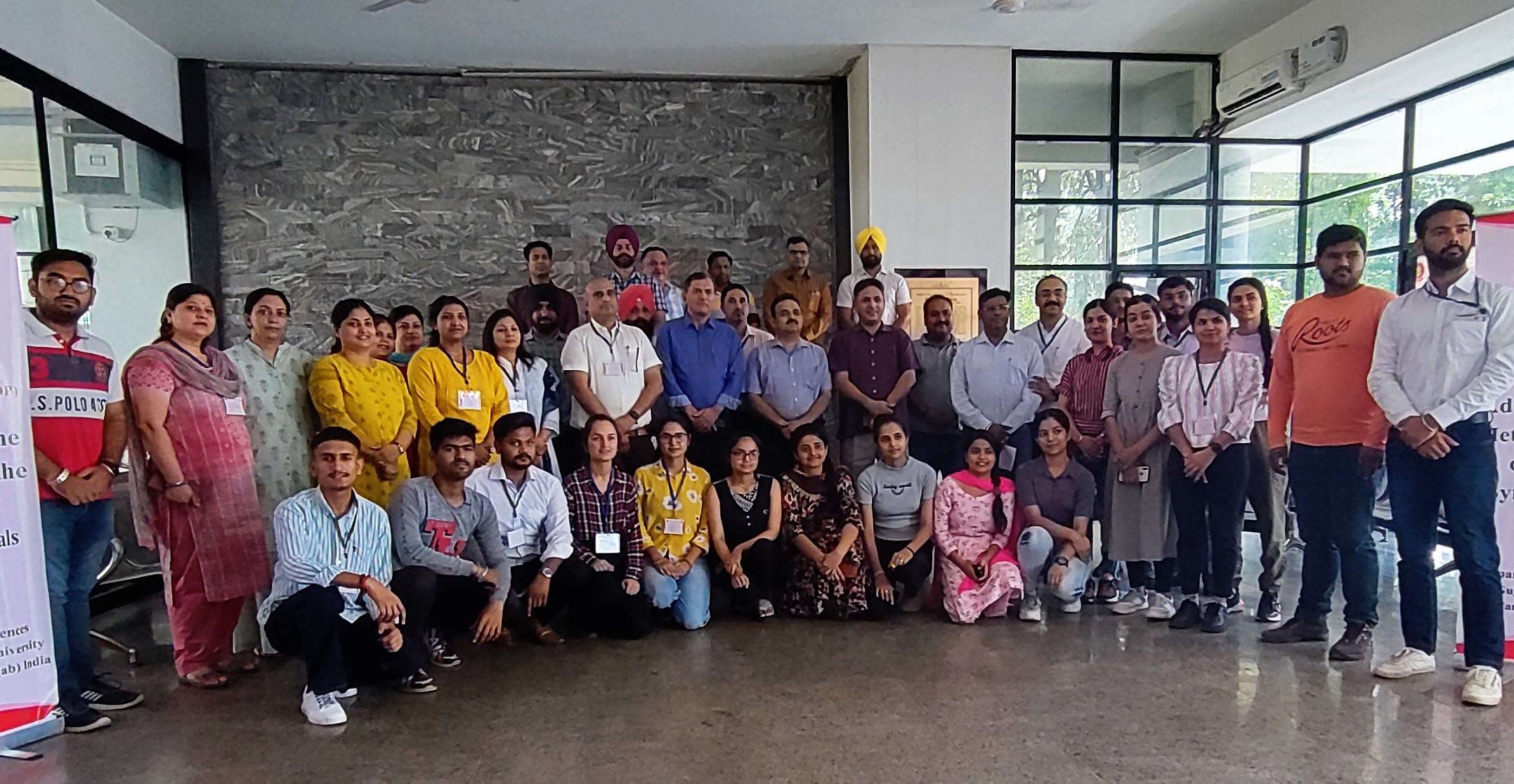 Jalandhar/Kapurthala : A One-week faculty development programme on "Advancements in the Methodologies for the development of Synthetic Materials", inaugurated at I.K Gujral Punjab Technical University, Main campus, Kapurthala. The programme is organized by the Department of Chemical Sciences, I.K. Gujral Punjab Technical University, Jalandhar and co-sponsored by AICTE New Delhi. 55 participants from Punjab, Himachal and Haryana have flown across for the event. Faculty members, research mentors and research scholars from various government & private universities and institutes are attending the event. They would get benefitted by interaction with several eminent personalities and experts and would find new areas of research in their respective fields.
In the event patronized by the Vice-Chancellor of the University, Sh. Rahul Bhandari, IAS, the Chief Guest was Dr Neelkanth Grover, Dean, Student Welfare, IKGPTU. In his address he stressed upon the importance of the development in materials science and its applications in the contemporary world. He correlated the underlying theme with the Current need of the society. He highlighted the importance and role of characterization techniques for different materials. During this programme of one-week, experts will deliver talk on topics related to importance of chemistry & materials, fluorescent sensors, surface chemistry, physical properties of the materials, supramolecular materials, biomaterials, organic materials etc. There will also be workshop sessions at Centre for Invention, Innovation, Incubation and Training at IKGPTU, Kapurthala. There will be a session on renewable energy and a visit to S S National Institute of Renewable Energy, Kapurthala. Earlier in the day, Prof. (Dr.) Gaurav Bhargava, Head of the Department welcomed the guests and conveyed the scope and expected outcomes. Dr. Chander Parkash has given the introduction of department and IKGPTU. Dr. Mahoj Kumar emphasized the need of such FDPs in this current time. Dr. Rupesh Kumar, Coordinator of the programme, thanked the audience and guests.