IKGPTU affiliated colleges Chairmen met Vice Chancellor Dr. Mittal under the banner of JAC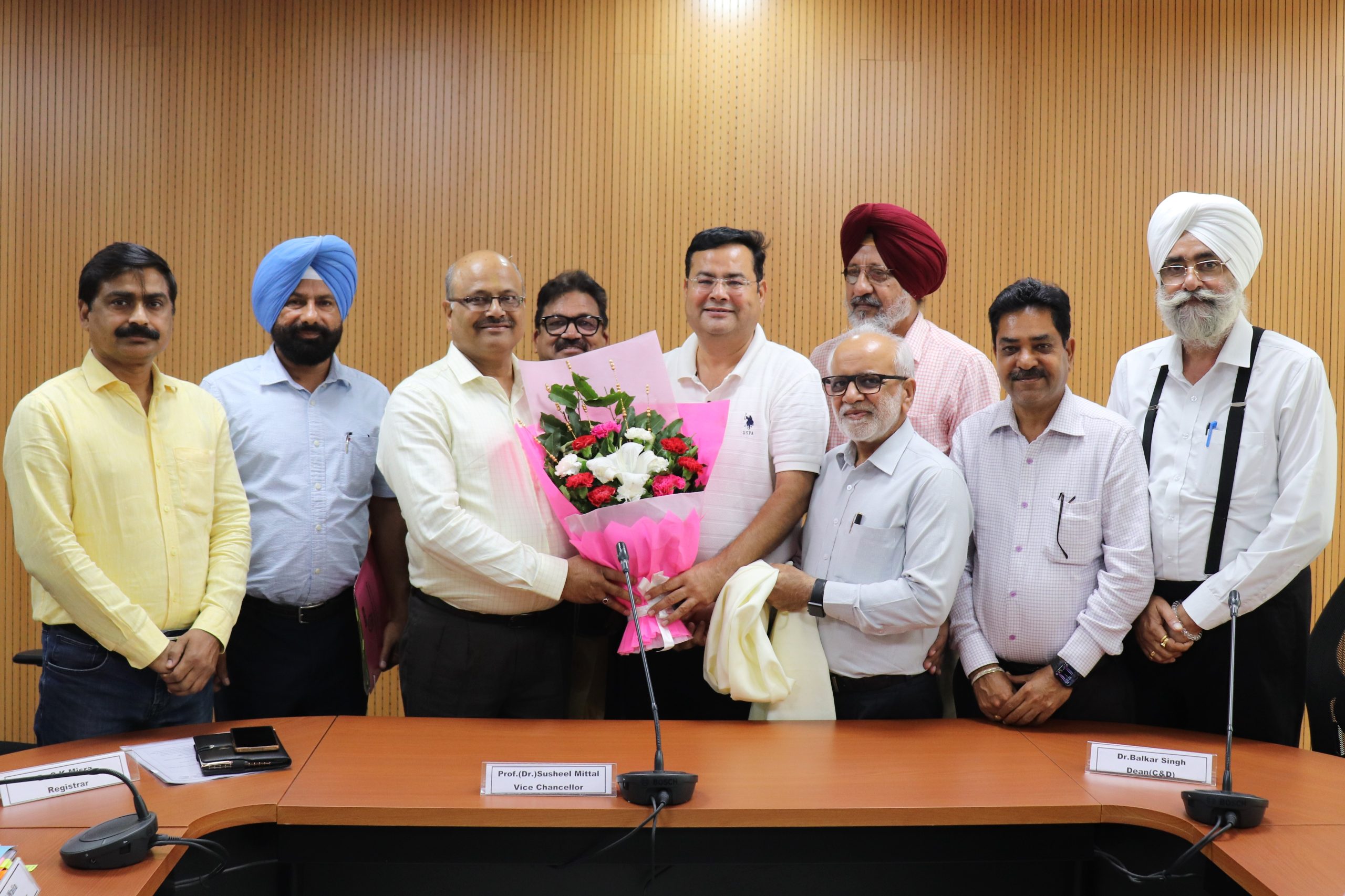 IKGPTU affiliated colleges Chairmen met Vice Chancellor Dr. Mittal under the banner of JAC
– Vice-Chancellor Dr. Mittal invited for views on various academic issues, provide everyone an opportunity to share their views on an open platform
Jalandhar/Kapurthala The various academic colleges affiliated to I.K. Gujral Punjab Technical University (IKG PTU)' s Chairmen met the Vice Chancellor of the University, Dr. Susheel Mittal on Thursday. All the Chairmen, under the banner of Joint Association of Colleges (JAC), welcomed Dr. Susheel Mittal on being appointed as the Vice Chancellor of the University and presented him a bouquet and congratulated him. This first meeting was organized by the college development department of the university. During this meet, Vice-Chancellor Dr. Mittal sought views from everyone on various academic issues and invited everyone to speak on an open platform. This initiative taken by the Vice Chancellor was welcomed by all the members of PUCA & JAC.
The meeting started with the Registrar's address. Registrar Dr. SK Misra introduced everyone to Vice Chancellor Dr. Mittal and read his academic achievements. Dean College Development Dr. Balkar Singh welcomed all the members of JACK on their arrival at the university campus. During the meeting, everyone put forth their views on a total of 15 issues related to the development of technical education. The most important issues related to providing better facilities to the students of Punjab in their own state, providing better placement opportunities and academic growth of technical educational institutions!
On this occasion, Vice Chancellor Dr. Susheel Mittal inspired everyone to work together in a team. He made it clear that as many important decisions as possible will be taken on priority basis in favor of student facilitation and academic growth.
On behalf of JACK, Dr. Anshu Kataria, Chairman, Aryan Group, Chairman Baba Farid Group Bathinda Gurmeet Singh Dhaliwal, Manjit Singh of Doaba Group, Amit Sharma of Amritsar Group of Institutions and others were present on this occasion.