I.K.Gujral Punjab Technical University organized seminar on the occasion of "International Mother Language Day"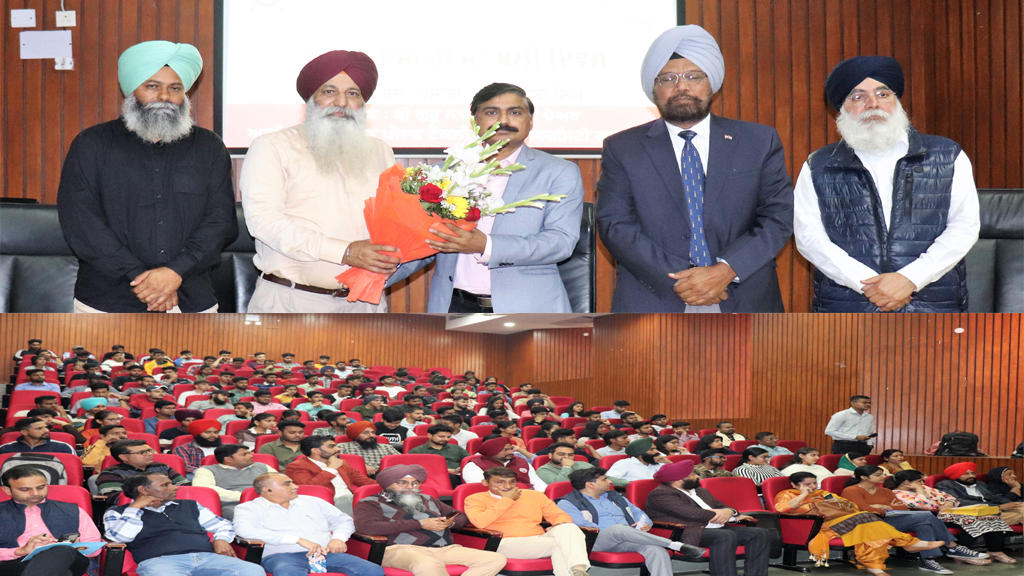 Need to understand the difference between mother tongue and language script
– I.K.Gujral Punjab Technical University organized seminar on the occasion of "International Mother Language Day"
Jalandhar/Kapurthala Mother tongue and language script are two different subjects. It is important to understand the difference between the two. Many events have happened in the past which have undermined the distinction between these two subjects. Punjabi, as language may consider as script but as a mother tongue, it has a relationship of love and emotion, while Gurmukhi is a Punjabi script. Punjabis need to be serious about both subjects and move forward with deep thinking. These findings have come out of a seminar organized on the occasion of "International Mother Language Day" at I.K. Gujral Punjab Technical University. Dr. Manjinder Singh, associate professor of Guru Nanak Dev University, Amritsar, Dr Parminder Singh, Associate Professor of Khalsa College, Amritsar and Prof. Avtar Singh of Ramgarhia College, Phagwara addressed this seminar as special speakers. The seminar was organized by Sri Guru Nanak Dev Ji Chair established at the University with the support of INTACH PUNJAB. On the occasion, Dr. S.K Misra, Registrar IKGPTU was the chief guest, while the state convener of INTACH PUNJAB Major General Balwinder Singh was the special guest. District Kapurthala Language Officer Jaspreet Kaur and Kapurthala District Co-Convenor INTACH PUNJAB Advocate Kamaljit Singh were present at the seminar on a special invitation.
At the inaugural of the seminar, Dr. S K Mishra gave guidance to be proud of mother tongue and your own language, consider it as the first support and be proud of it. Spokesman Prof. Avtar Singh urged to love the mother tongue, keep it in the intellectual state of the body, and to elevate the other language unnecessarily and to lower oneself or to come out of the narrow thinking of understanding.
Prof. Parminder Singh talked about avoiding the misconceptions associated with script in the name of mother tongue. While Prof. Dr. Manjinder Singh clarified the difference between Punjab, Punjabi language and being Punjabi, the love of Sri Guru Nanak Dev ji for his mother tongue, the concern and truth in the poetry of Sh Surjit Pattar ji, along with Punjabi language. Related facts also presented by Prof Manjinder Singh.
On this occasion, District Kapurthala Language Officer Jaspreet Kaur and State Convener of Intake Punjab Major General Balwinder Singh also put their views. Assistant Professor Dr. Sarabjit Singh Mann played the role of stage coordinator and program coordinator.