Boot Camp for TAP Business Plan Competition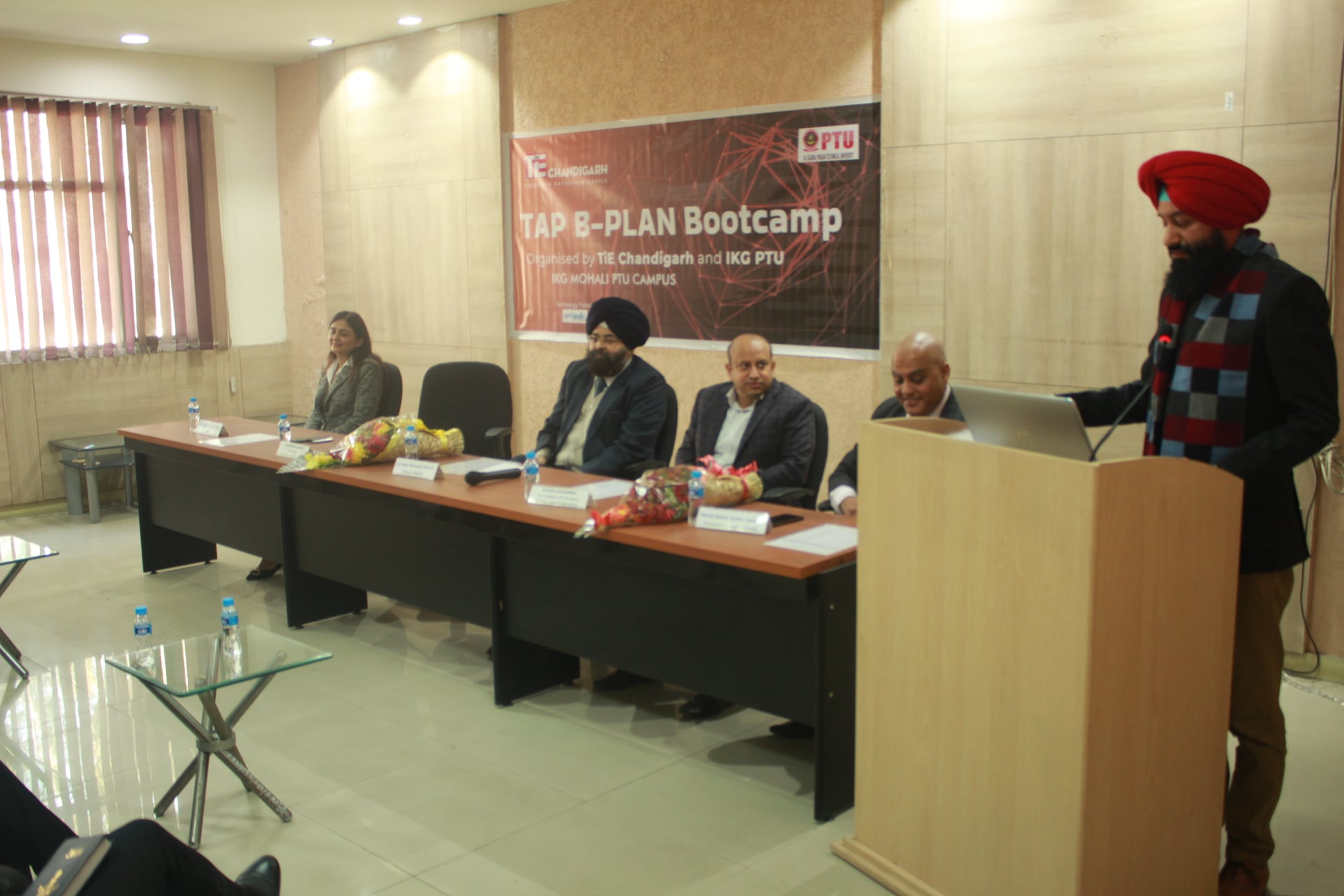 IKG PTU organized Boot Camp at it's Mohali campus for the shortlisted teams of TAP Business Plan Competition. 27 teams are shortlisted by panel of judges for the next round. College wise number of teams are as under :
IKG PTU main campus, Jalandhar – 07 teams
PCBT, Phagwara – 05
DAVIET Jalandhar – 03
IKG PTU Mohali Campus – 02
GJIMT, Mohali – 02
APJIMTC, Jalandhar – 02
IKG PTU Amritsar Campus – 01
MIMIT, Malout – 01
SSICMIT, Pathankot – 01
SSCP, Pathankot – 01
GNIMT, Ludhiana – 01
CGC, Jhanjeri, Mohali – 01
Mentors were allocated to all the teams. These mentors will support the teams for the next one & a half month to make their Business plan viable in terms of finance, marketing & other aspects. Also students discussed their Business Plans with their mentors during this camp.
Mr. J B Singh, MD, Access Infotech, delivered the keynote address. Er. Navdeepak Sandhu, Deputy Director (CR&A), IKG PTU, Mr. Robin Aggarwal, Vice President TiE Chandigarh & Mr. Hitesh Kumar Gulati, Chair, TiE University Relations, also addressed the students.
IED Coordinators & E-Cell Faculty Coordinators of University Campuses & affiliated colleges also attended this camp along with their shortlisted teams.