TCS CodeVita Interactive Session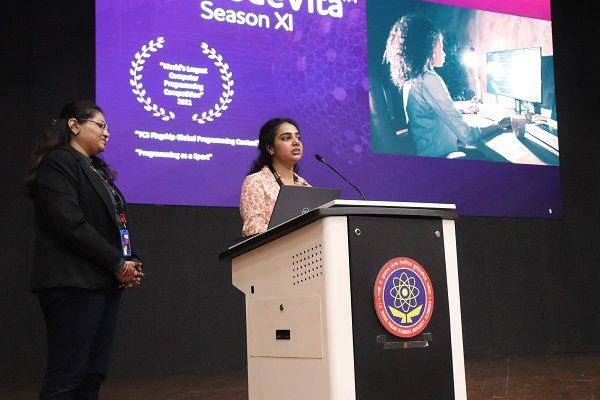 Session on TCS Season XI was organized at Shri Guru Nanak Dev Ji Auditorium, IKG PTU Main Campus on Nov 02, 2023. Ms. Gauri, Ms. Anumita & Mr. Rohit (All HR Executives of TCS) addressed the students & gave detailed presentation on TCS CodeVita.
421 engineering students of IKG PTU attended this session. Er. Navdeepak Sandhu, Deputy Director (T&P), Dr. Satvir Singh, HoD ECE, Dr. Akhil Gupta, Assitant Professor, EE and Dr. Amit Gupta, Assitant Professor, ECE were also present.
Students may register for TCS CodeVita Season XI at https://codevita.tcsapps.com/ by Nov 11, 2023.