Organizes Expert Lecture on Right to Information Act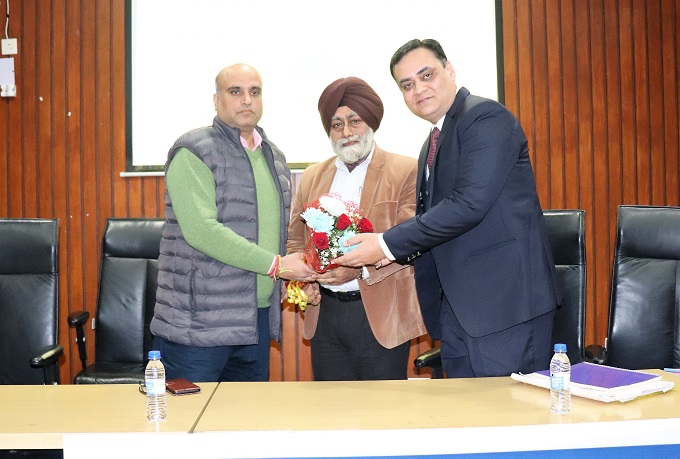 IKGPTU Organizes Expert Lecture on Right to Information Act
The 'Centre for Extension and Outreach Activities' at I. K. Gujral Punjab Technical University, Kapurthala organized a guest lecture on Right to Information Act for its students, research scholars, faculty members and staff. Prof. (Dr.) Gurcharan Singh, Professor, School of Management Studies, Punjabi University, Patiala delivered an expert talk on the topic. Prof. (Dr.) Gaurav Bhargava, Dean Student Welfare was also present.
Dr. Singh discussed the journey, major milestones with respect to the passing of RTI Act, the basic terms and tier structure of the RTI Act. He also discussed the kind of information that can be saught under RTI and also the type of information, which may be refused by the Institution. He also discussed the procedure for submitting appeals to the Appellate Authority and Information Commissioner. Using his expertise and experience in the domain, he discussed various terms and concepts using very simple examples, which made the session very interesting and the audience was totally engaged during the session. Students and research scholars asked various questions on the topic and Prof. Singh responded to all queries using various examples.
The session ended with vote of thanks by Dr. Kapil Gupta, Assistant Professor and Coordinator, Centre for Extension and Outreach Activities.