NAAC peer team visits IKGPTU Campus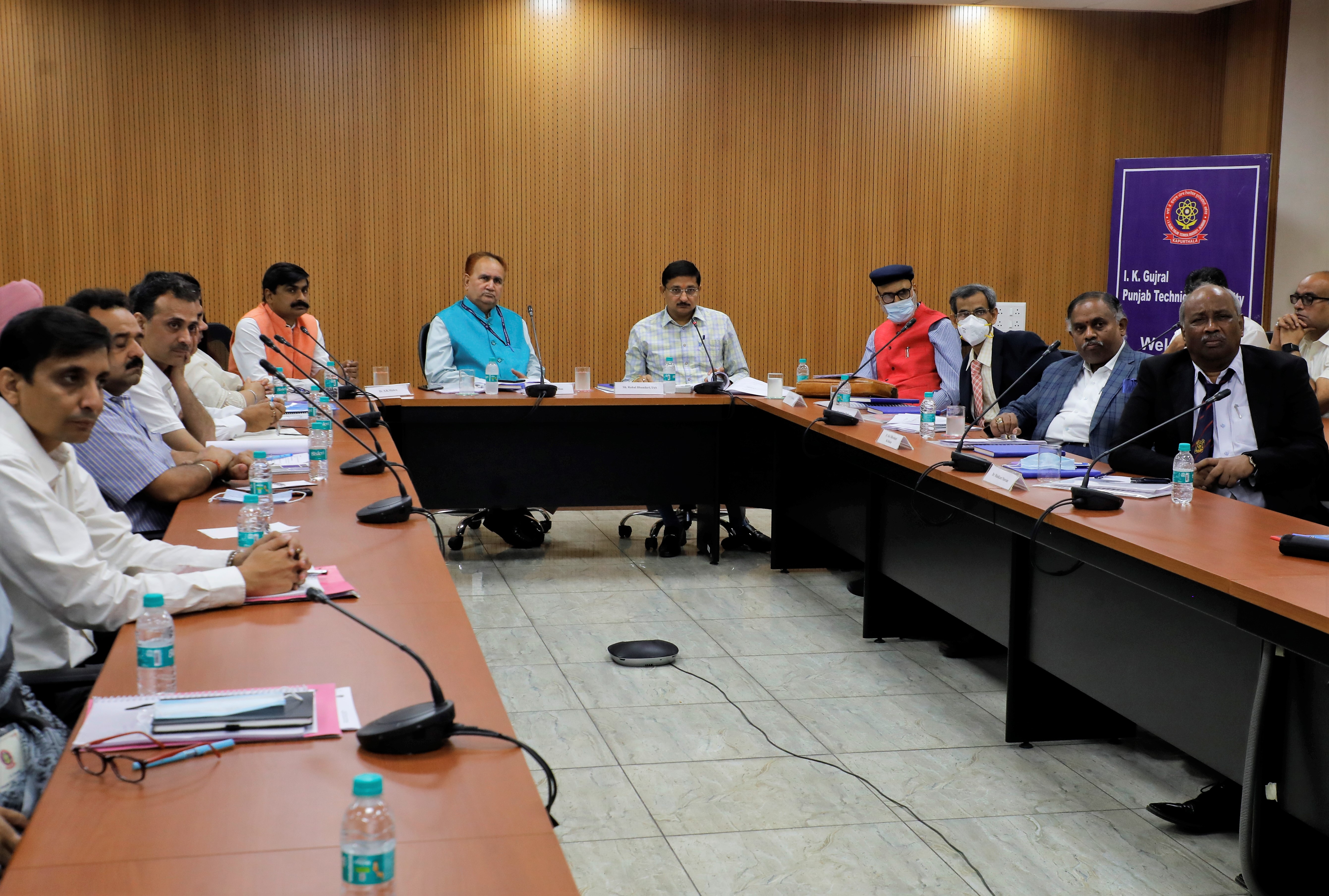 Jalandhar/Kapurthala, July 01 National Assessment and Accreditation Council (NAAC) peer team visited I.K. Gujral Punjab Technical University (IKGPTU) for the 1st cycle of accreditation. The team was led by its chairman Sh. Nageshwar Rao, Vice Chancellor Undira Gandhi National Open University, New Delhi & members were Sh. H.P. Chauhan Professor, Sh. Ravi Bheemaiah Krishnan, Sh. Ashish Ghosh & Sh. Mani Kant Paswan. University Vice Chancellor Sh. Rahul Bhandari, IAS welcomed the NAAC Peer team and
Registrar Dr. S.K. Mishra read the welcome note. University scout team members give the team a guard of honor.
The heads of various departments of the University and the convenor of various committees related to academic departments presented reports on activities undertaken in the last few years. It added that the NAAC peer team also visited and reviewed various facilities available in the University.
A cultural event "Abhivadan " was also organised by the students of the University on the theme of rich Punjabi Culture. University's cultural affairs department and language department teams jointly commanded the event and performed well in the cultural event evening.
The three day visit concluded with an exit meeting, which was held on June 30, where the NAAC peer team chairman gave his observation and hoped that the implementation of the recommendation would enable the University to flourish in the coming years.
A departmental meeting of Peer team with the university officials Dean Academic Prof. (Dr.) Vikas Chawla, Dean P&EP Prof. (Dr.) Y.S.Brar, Dean R&D Dr Ashish Arora, Director IQAC Dr Hareen Soch, Finance Officer Dr. S.S Walia, Controller Examination Dr. Paramjit Singh was also held during the three day visit.