JMC DEPT ORGANIZED GUEST LECTURE "ROLE OF PRESS IN COMTEMPORARY INDIA" (15 Nov 2019)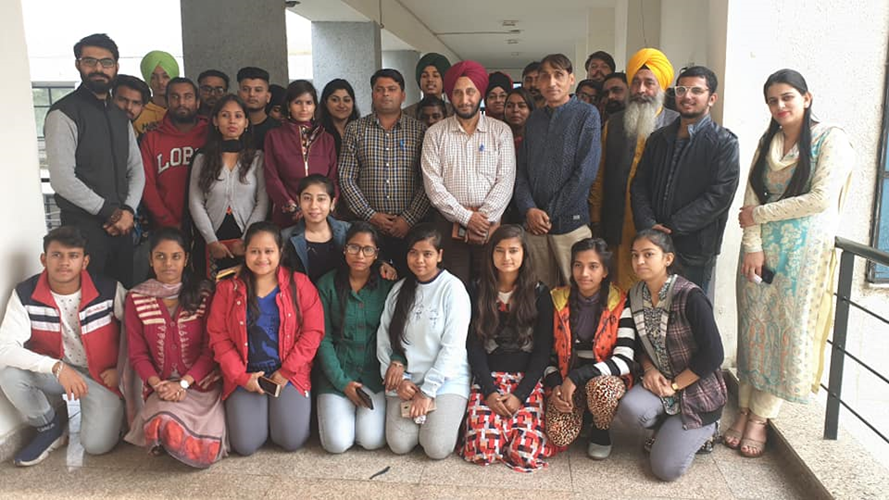 The Department of Journalism and Mass Communication of IKG PTU celebrated the National Press Day 2019. On this joyous occasion the department organised a guest lecture on 'Role of Press in Contemporary India. The guests who graced the National Press Day was a renowned senior journalist, former PEX Doordarshan, Dr. Lakhwinder Singh Johal, President, Punjab Press Club, Jalandhar. In the beginning Dr. Ranbir Singh, Head, Department of JMC proposed the floral welcome to the resource person.
While addressing to students Dr. Johal highlighted that the utmost duty of the press is uphold the Indian Constitution. He added that scientific approach is must for the press. He proudly recalled that during the Independence Movement the Indian press carried out its responsibility very well. It's aim and purpose was growth and progress of the nation.
The resource person also answered gently and caringly to all the question and doubts of the students.
In the end HOD Dr. Ranbir proposed vote of thanks to the guest. He told that it is very important for the students to know the contemporary issues and role of press in our country especially from the field experts. Two days ago our students visited the Printing press in Jalandhar, which was organized by the department. On this occasion faculty members Dr. Balbir kumar, Ms. Mangla Sahni, Ms.Neha Thakur, Mr. Shiva A Raja were present.