IKGPTU VC review agenda and proposals for the new Academic Session 2022-23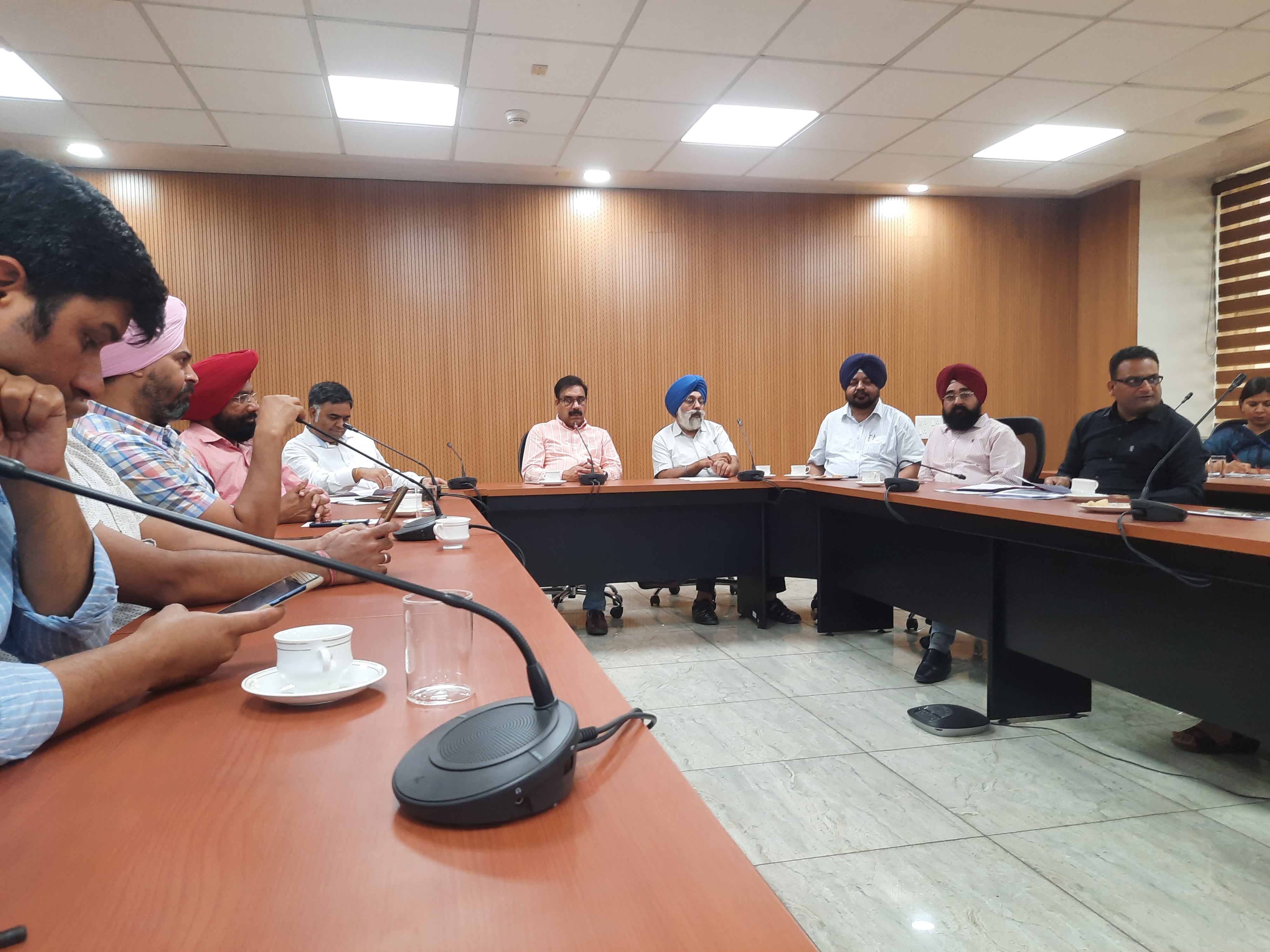 Strategic Decision committee members & various committee chairmen called for joint meet to discuss the present and future plans
Also reviewed various scholarship scheme and fee structure related to the students of the new admission session
Kapurthala/ Jalandhar: In the new academic session 2022-23, I.K.Gujral Punjab Technical University (IKG PTU) is going to make new best arrangements to promote its own campuses & affiliated colleges admissions. Recently IKGPTU went through the various top Indian institutions policies through which they are providing best facilities to its students and now the University starts its efforts towards implementation. Even apart from top institutions' efforts, the University is ready to launch its own initiatives towards maximum facilitations to various category students.
In this regard, the Vice-Chancellor of the University, who is also the secretary of technical education of the state, IAS Vikas Garg called senior officers to a meeting to review the preparations & plannings for the new academic session 2022-23. These include scholarships to promising students in the university campus, dual degree opportunities under the foreign education scheme, better benefits to students registered under pre-registration, opportunities for placement preparation etc.
In his leadership, various committees have prepared drafts for the new academic session 2022-23. University Vice Chancellor Vikas Garg, IAS, took review of these proposed formats from Admission Coordinator and Strategic Decision Committee members through online platforms.
Admission Coordinator Deputy Registrar Rishi Gupta shared about the information related to the long waiting list for admission to various courses in the university own campuses, located in Kapurthala as Main Campus, Hoshiarpur, Amritsar, Mohali and Khunimajra (Mohali Campus 2). It is in practice till the admission ends due to high demand of University campuses. He suggested displaying the number of seats vacant parallel so that after the seats fill no student may enter in the application portal. He also shared information related to high demand of students from other state students like Bihar, Jharkhand and Uttar Pradesh. He shared that this time university will work to increase the number of seats but strictly as per rules of the various regulatory bodies like AICTE, UGC. Deputy Registrar Admissions Rishi Gupta said that efforts will also be made jointly to increase the admissions in various courses in University affiliated colleges across the state. He said that University teams have also prepared a project to run a school awareness visit program at the state level. Through this project the teams will also share the information related to the benefits of various government schemes for the students. During this, he also shared various types of data related to the efforts of the past years with the Strategic Decision Committee members and various committee chairmen. On behalf of the Strategic Decision Committee, Dr. (Prof) Vikas Chawla Dean Academics, Dr. (Prof) Yadwinder Singh Brar Dean Planning and External Planning, Dr. RPS Bedi Dean RIC, Dr. Sukhbir Singh Walia Finance officer shared views on various issues such as providing education at lower fees than all the state universities fee structure, providing better infrastructure to the students, having maximum PhD faculty in the university campuses and about the foreign education initiatives of IKGPTU. On this occasion Director Colleges Dr Balkar Singh, Controller Examinations Dr. Paramjit Singh, Deputy Controller and Former Registrar Dr. Amanpreet Singh, Director P&EP Dr Ekonkar Singh Johal, University Mohali Campus Incharge Prof (Dr) Monika Sachdev, Amritsar Campus Incharge Prof (Dr) Amit Sareen and heads of various departments of the University were present.