IKGPTU takes step ahead to train faculty for successful knowledge society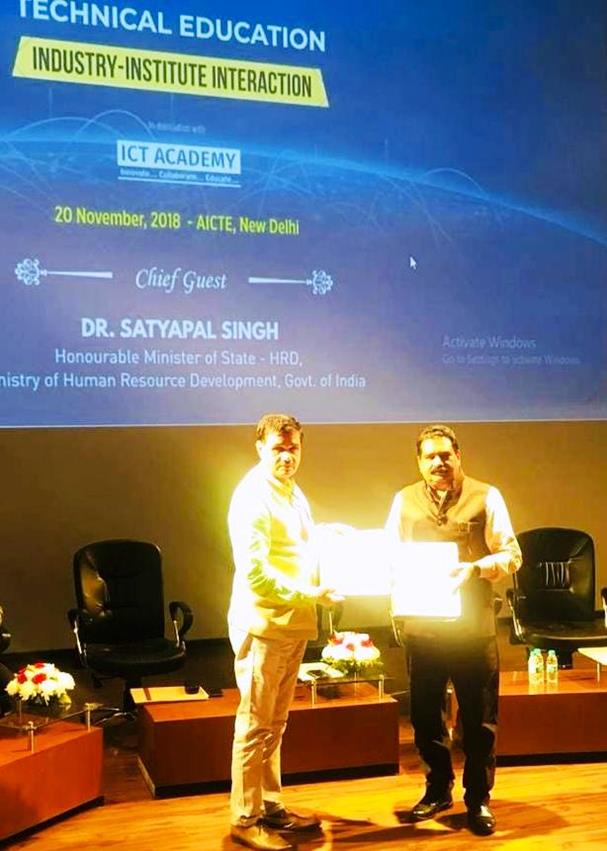 IKGPTU takes step ahead to train faculty for successful knowledge society
University Signed MoU with AICTE, Vice Chancellor gave green signal to invest maximum to train faculty
With an objective of conducting training for faculty members to prepare them for being successful in the present society, I.K.Gujral Punjab Technical University signed Memorandum of Understanding (MoU) with All India Council for Technical Education (AICTE) on November 20, 2018. This MoU was signed during a ceremony held at AICTE headquarter New Delhi. Vice Chancellor Prof. (Dr.) Ajay Kumar Sharma signed over this MoU from IKG PTU side & from AICTE side, Prof. (Dr.) M.P. Poonia, Vice Chairman AICTE signed over the document. The authorities exchanged copy of MoU with a defined role of both parties.
After this MoU, Vice Chancellor IKG PTU Prof. (Dr.) Ajay Kumar Sharma said that all the teachers from AICTE approved institutions affiliated with the IKG PTU are eligible to participate in faculty development training programmes through this MoU. He said that training programs will be of five days residential program with minimum forty participants.
Prof. Sharma said that in engineering colleges it is the need of the hour to develop faculty with day by day changes, which are there at global level. He said that this initiative will boost up the faculty morale in the technological era. He briefed that in order to train faculty, University will call Experts from the recognized institutes of National/International level.