IKGPTU organized academic programme on "Teachers' Day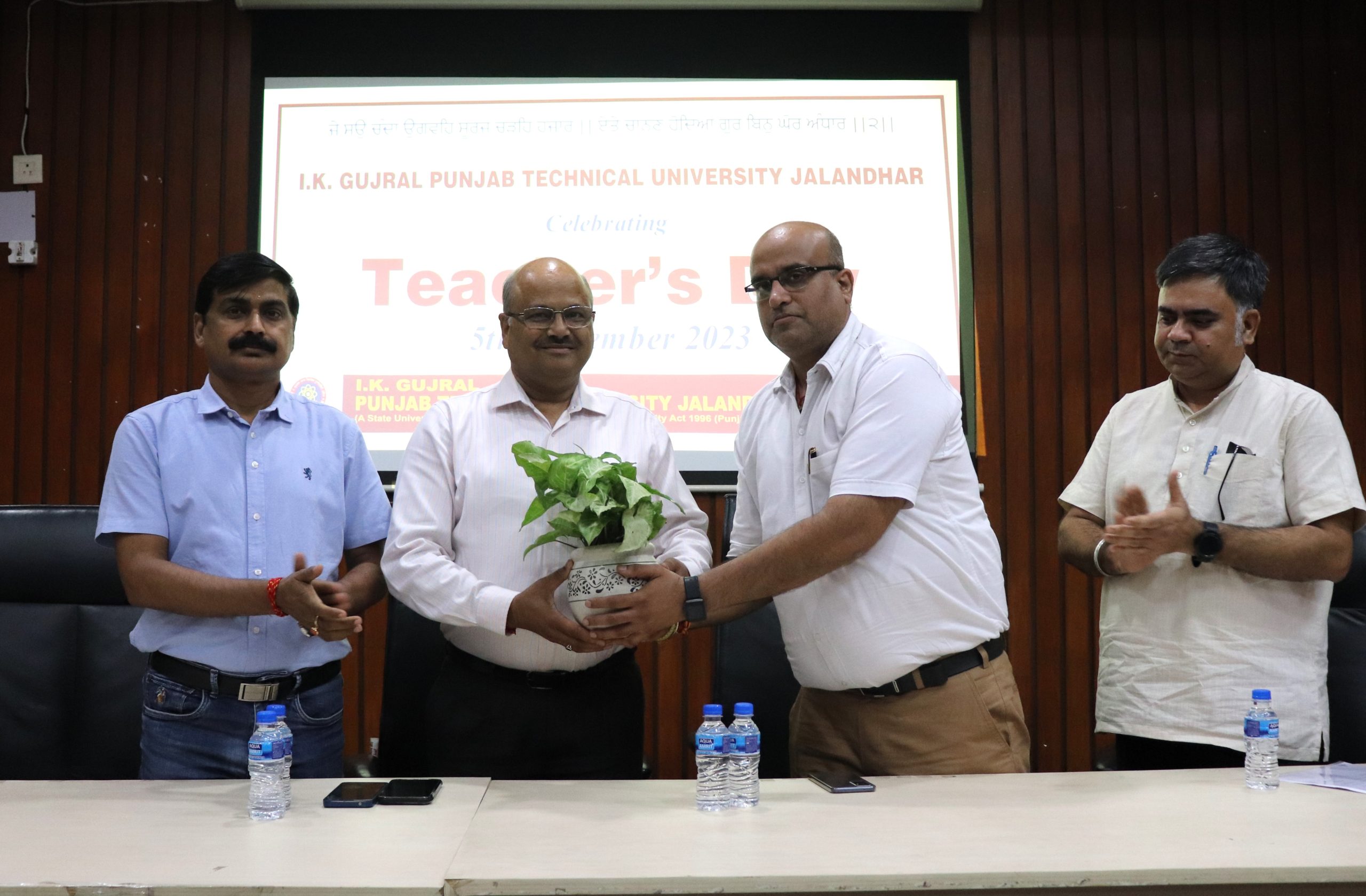 Duty of a teacher to be ready to build a better society in return for the respect received from society: Dr. Susheel Mittal
– IKGPTU organized academic programme on "Teachers' Day", Vice Chancellor Dr. Mittal was the chief guest of the ceremony
Jalandhar/Kapurthala Teaching is not a time bound duty. This is a relationship that stays connected with the society for life. By teaching, the teacher gets respect in the society. This increases the responsibility of the teacher towards the society even more. In return for the respect received from society, it is the duty of a teacher to be ready to build a better society. These views are of Dr. Susheel Mittal, Vice Chancellor, I.K. Gujral Punjab Technical University (IKG PTU). Dr. Mittal was addressing the academic function of "Teachers' Day" organized in the main campus of the University on Tuesday. He said that even though every teacher's method of teaching and mode of communication is different, the work and passion associated with it is the same for all teachers. The aim of a teacher is always to build the society. Vice Chancellor Dr. Susheel Mittal told about the important role of the teacher even in the midst of classroom study, online class and correspondence study. He congratulated all the teachers on this special day and inspired them to build a better society.
The function was organized by the Dean Student Welfare Department of the University. Dean Student Welfare Dr. Gaurav Bhargava gave the welcome speech from the stage. Registrar Dr. S.K. Misra, along with explaining the importance of Teachers' Day, proposed an academic competition among the teachers for Best Teacher Awards, Quality and New Concept Education in the University. Dr. Sarabjit Singh Mann, Assistant Professor of Punjabi, moderated the stage during the function.
On this occasion, University Dean Academic Prof. (Dr.) Vikas Chawla, Dean R&D Dr. Hitesh Sharma, Controller Examination Dr. Paramjit Singh and heads of various academic and management departments, other officers and faculty members were present in the event.