IKGPTU & NITTTR Jointly Organized One week Short Term Training Programme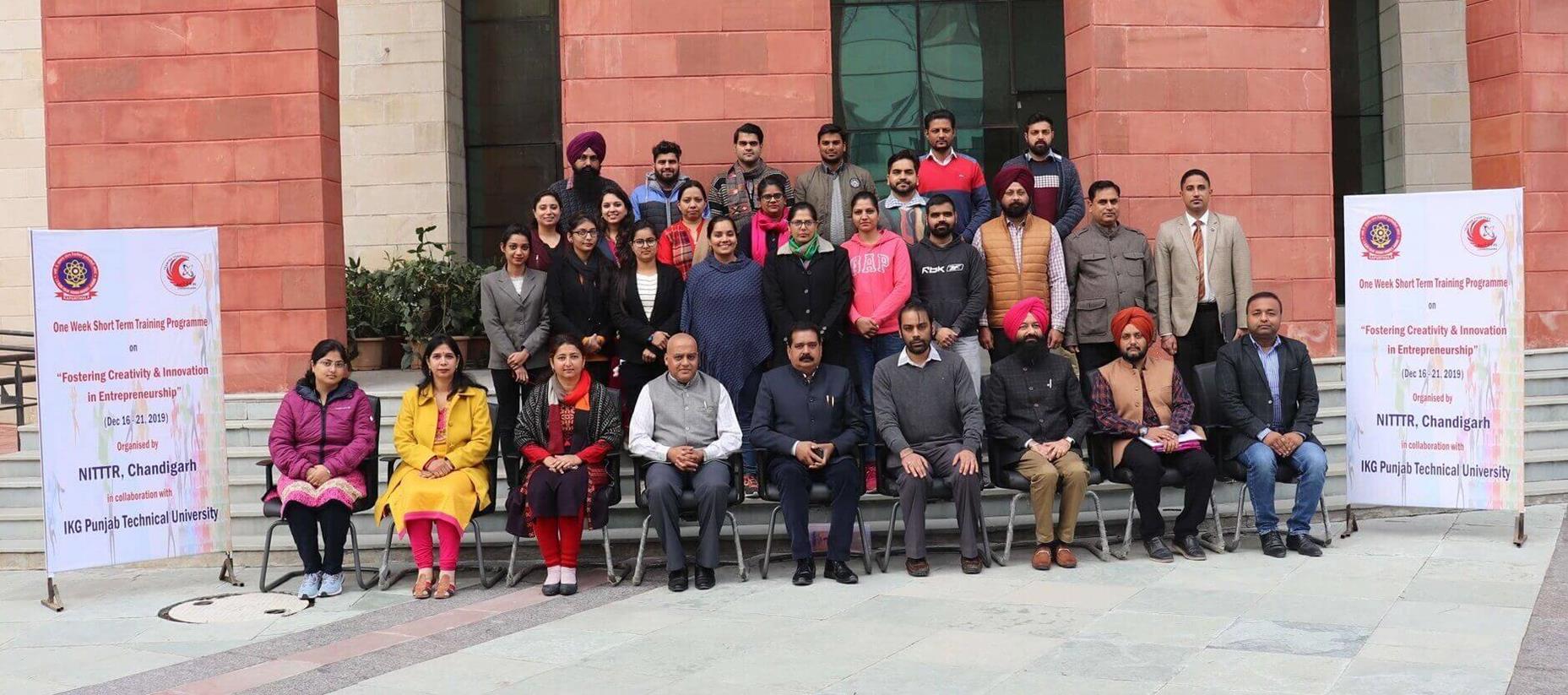 Fostering Creativity & Innovation is need of the hour: Prof. (Dr.) Ajay K.Sharma
Fostering Creativity & Innovation is need of the hour. It is important to establish an entrepreneurial atmosphere in educational institutions. Our students should be job provider, not job seeker. This was the message of Prof. (Dr.) Ajay Kumar Sharma, Vice Chancellor I.K.Gujral Punjab Technical University. This message was read during the inaugural of One week Short term training programme on subject "Fostering Creativity & Innovation in Entrepreneurship", which was organized by NITTTR (National Institute of Technical Teachers Training & Research) Chandigarh & IKG PTU jointly. VC Prof. (Dr.) Sharma said such programmes can play a vital role in developing entrepreneurial culture in Universities and colleges.
Er. Navdeepak Sandhu, Deputy Director Corporate Relations was Programme Coordinator. He shared that 33 faculty members and PG students from IKGPTU campuses & affiliated colleges participated in this Short Term Training Programme.
Er. Amardev Singh, Assistant Professor, NITTTR Chandigarh, Er. Gazal Sharma, M S Bedi, Dr. Jujhar Singh & Tarun Kanodia were also joined this programme as organising committee members.