IKGPTU Journalism Department students got Top Positions in Media Fest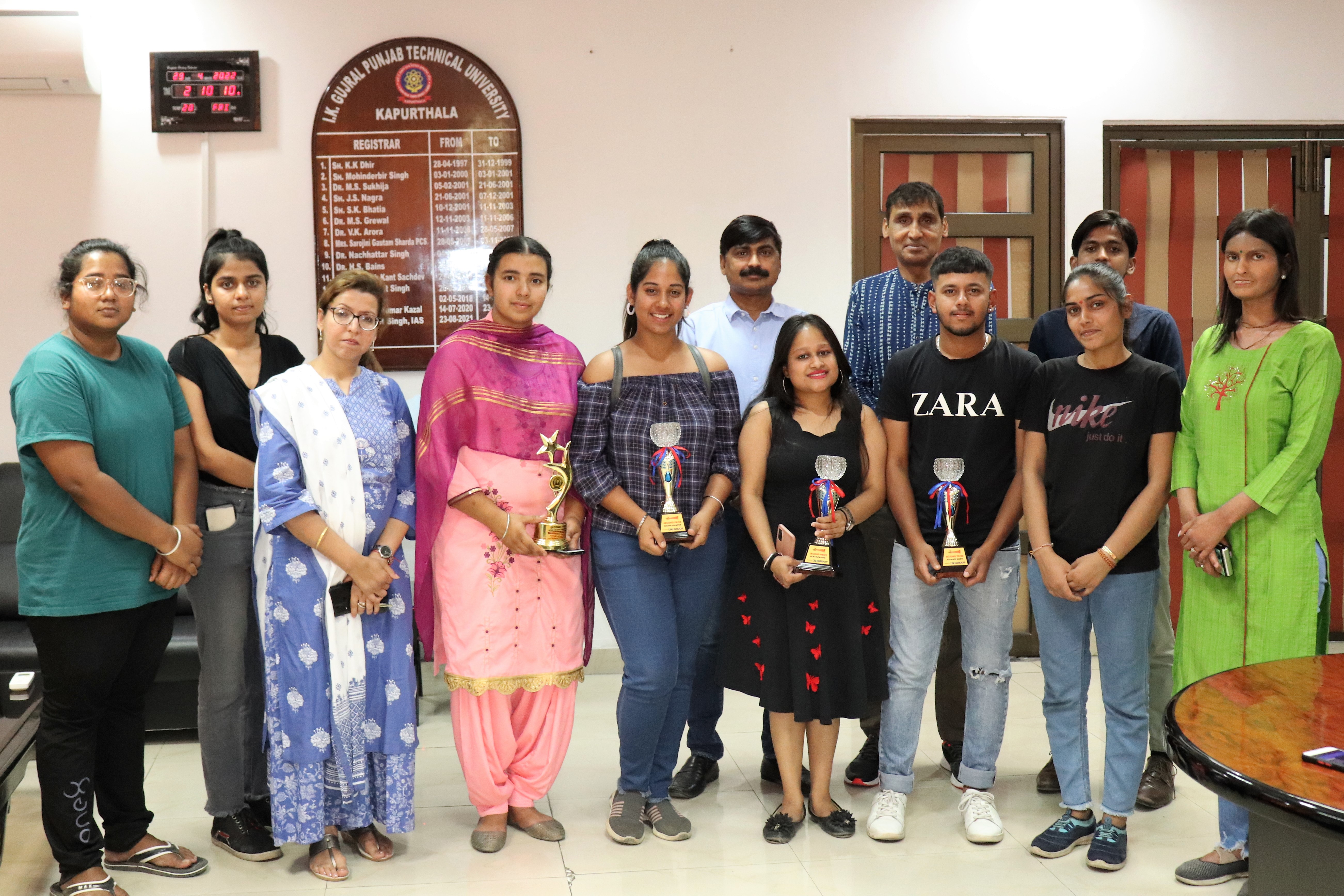 CT Group and GNDU Regional Campus organized two different events
Jalandhar/Kapurthala : I.K.Gujral Punjab Technical University (IKGPTU)'s Journalism & Mass communication department students achieved high in two different media festivals. The first media fest was organized by the CT Group of Institutions, Jalandhar and the second was organized by the Regional Campus of Guru Nanak Dev University (GNDU) Ladhewali. Both these events were in the category of inter college events. Among the other participants & toppers, students Puneet Bhatia has secured second position in News Reading competition, while students Chirag and Aniket have secured second position in Ad Mad Show. Students Laveena, Sanskriti, Drishti, Lecturer, Khushi and Mannu got the second position in choreography. A week before this, the students of this department also performed well in the program Bollywood Hungama organized at GNDU Regional Campus.
University Registrar Dr. S K Mishra honored the winning students in his office on Friday. Registrar Dr. Mishra said that such events encourage the students to do better in future. He talked to the head of the department, Dr. Ranbir Singh, to organize such events continuously in the IKGPTU campus too. Department Head Dr. Ranbir Singh also encouraged the students, assuring them to do better.
On this occasion the assistant professors of the department Dr. Ekta Mahajan, Mangala Sahni, Dr Balbir Singh, H.K.Singh and Shiva were also present.