IKGPTU Civil Engineering Students will work jointly with NHAI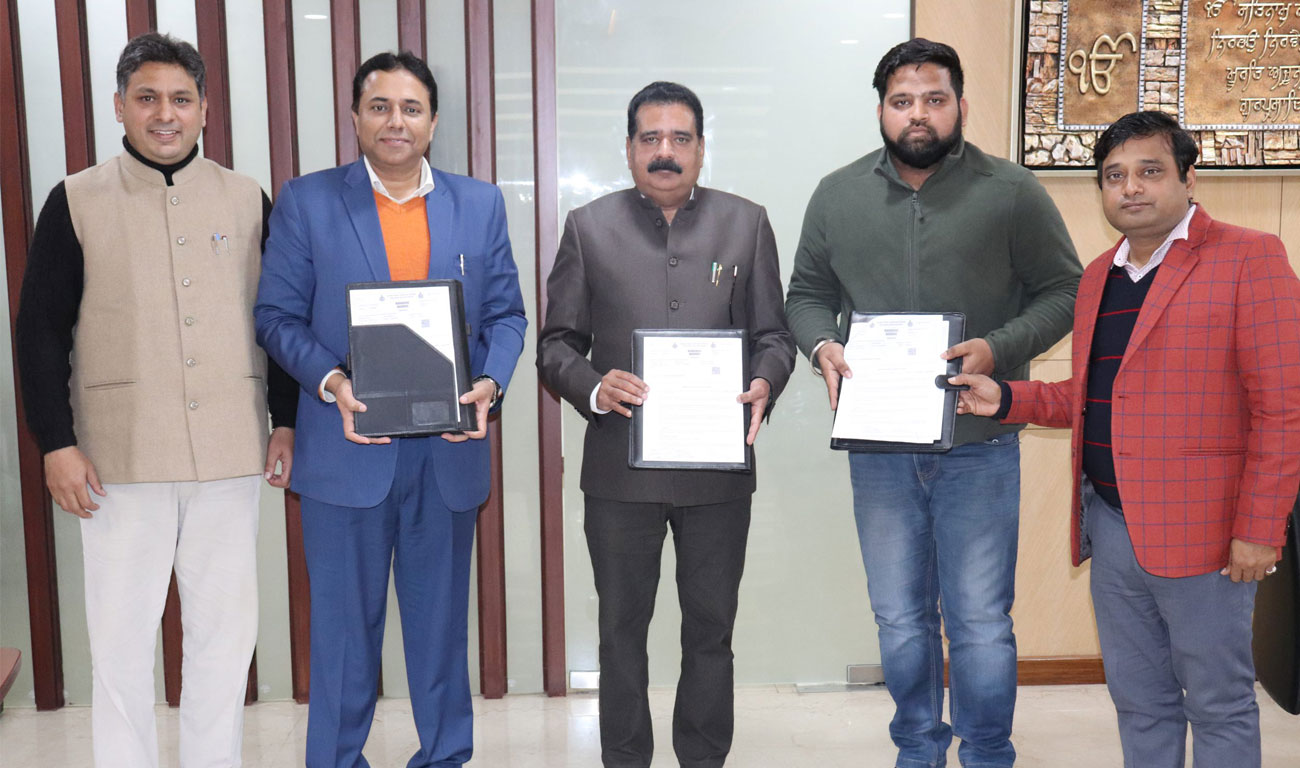 University signed MoU with NHAI on 6 point development agenda
This MoU will provide great ground learning experience to faculty & students: VC Prof.(Dr.) Ajay Kumar Sharma
Jalandhar/Kapurthala: With the mission to provide ground learning and practical exposure to its students & faculty, I.K.Gujral Punjab Technical University (IKGPTU) Jalandhar-Kapurthala signed memorandum of understanding (MoU) with National Highway Authority of India (NHAI). This MoU has a six point agenda of development, learning exposure and a unique initiative towards the best ground study of Civil Engineering students as well as faculty. The NHAI will also offer internships with stipends to IKGPTU students.
Sharing about the facts of MoU, Prof. (Dr.) Ajay Kumar Sharma, Vice Chancellor IKGPTU said that it will carry out periodic investigation and give suitable suggestions for improving the efficiency of existing highway assets inter alia covering the various aspects. He said that improvements in safety provision by removing existing deficiencies, in continual maintenance of the stretch using new technologies & localized solutions for removal of congestion points thereby increasing the average speed of traffic flow are the main area of work for students, faculty & researchers through this MoU.
Er. Sandeep Kumar Kazal, Registrar IKGPTU & Er. R.P Singh, Regional officer (RO), NHAI Chandigarh signed over the MoU document. Registrar Er. Kazal shared that students will also work on improvements in the riding comfort through cost effective measures based on innovative technologies on practices applicable.
By referring to the 6th agenda, Dr. Rajiv Chauhan, Head Civil Engineering IKGPTU said that viability of new way side amenities for road users based on the existing traffic pattern and user expectations & potential solutions to old recurring problems based on local experience will also be the area of further work.
It is worth to mention that NHAI is the premier body in Planning, Designing and execution of Highway across India. Dr. Hitesh sharma of VC secretariat and Er. Sidharth Bhatnagar, site Engineer, NHAI were present on this occasion.