IKG PTU announces Direct Admission Schedule for its Campuses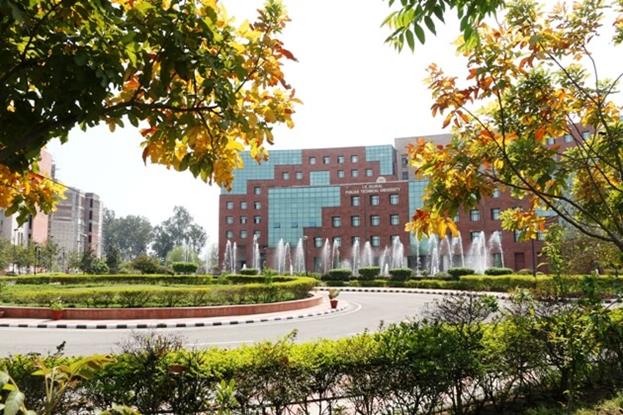 For admissions in engineering, last date to register online is today
For non-engineering courses, direct admissions at University campus will start from July 2nd
Direct admission is an opportunity for those who could not get desirable seats in National level institutes or through centralized counselling: Vice Chancellor Prof.(Dr.) Sharma
I. K. Gujral Punjab Technical University announces direct admissions schedule for its main campuses and other 07 constituent campuses. This schedule is applicable for few vacant seats and to get seat in engineering courses today, June 26th is the last date for aspirant students to register online and the seat allocation will start from June 27th, 2018. Seat allocation is applicable for main campus Kapurthala as well as other constituent campuses situated in Amritsar, Batala, Hoshiarpur, Dinanagar, Sultanpur Lodhi, Khunnimajra and Mohali.
Prof.(Dr.) Ajay Kumar Sharma, Vice Chancellor said that Direct admission is an opportunity for those aspirants who could not get desirable seats in National level institutes or through centralised counselling. He further added that direct admission can also be helpful for those students who couldn't get seat in University or its constituent campuses during centralised counselling because of high merit.
Prof. (Dr.) Sharma said that University is maintaining transparency in direct admission also by adopting online measures. To give maximum support to students, University's senior faculty member Dr. Satvir Singh is looking after the campuses engineering admissions and another senior faculty Dr Harmeen Soch is looking after non-engineering campus admissions. He shared that Dr Yadwinder Singh Brar, campus director cum in charge campuses admissions is supporting students in term of transparency in admissions. He also shared that University will start direct campus admissions in Engineering and non-engineering courses like B.Tech., M.Sc's in (Chemistry, Mathematics, Physics, Clinical Research, Food Technology), MBA, BBA and MA in Journalism and Mass Communications from July 2nd, 2018.