GUEST LECTURE ON 'CHANGING FACE OF MEDIA' (02 March 2020)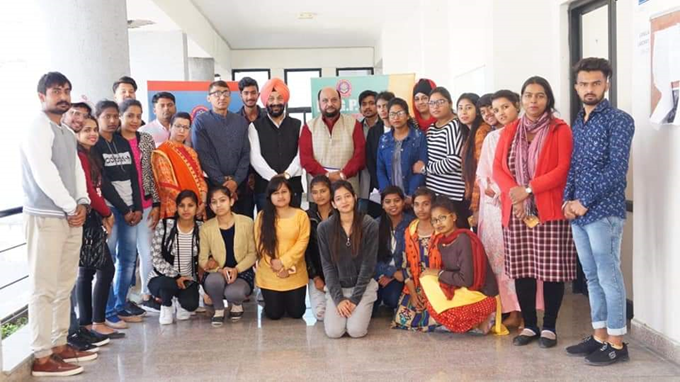 The Journalism and Mass Communication Department of IKGPTU organised a day long lecture on 'Changing Face of Media'. The eminent Media Personality, Social Activist and Author Dr. K.K. Rattu was the speaker of the day.
Dr. Rattu, in his lecture he highlighted how media transformed from the traditional media to the new media. It is a well-known fact that social media has a huge impact on the youth. He further said that an interesting and smart content attracts the audience. Therefore, to survive in the media industry we should focus on the quality of content to be successful in any farm of media.
While, encouraging the students to cultivate work culture he said, "We should walk extra miles, by working 36 hours in 24 hours of a day, then only you can become a successful in the competitive media world". His final motivating and necessary message for the present scenario of India is, "If you want to be a good journalist, be honest".
Dr. Ranbir Singh, HOD, while proposing vote of thanks to the dignitary he said, we are grateful to have versatile media personality Dr. K.K. Rattu, who has won various Sahitya Academy Awards including the venerated Bharatendu Harishchandra Award given by the Ministry of Information and Broadcasting of India. On this special day Dr. Balbir Kumar, Ms. Mangla Sahni and Mr. Shiva A Raja were also present.