Expression on social media should always be positive; it's duty & responsibility both: Dr. Amit Sarin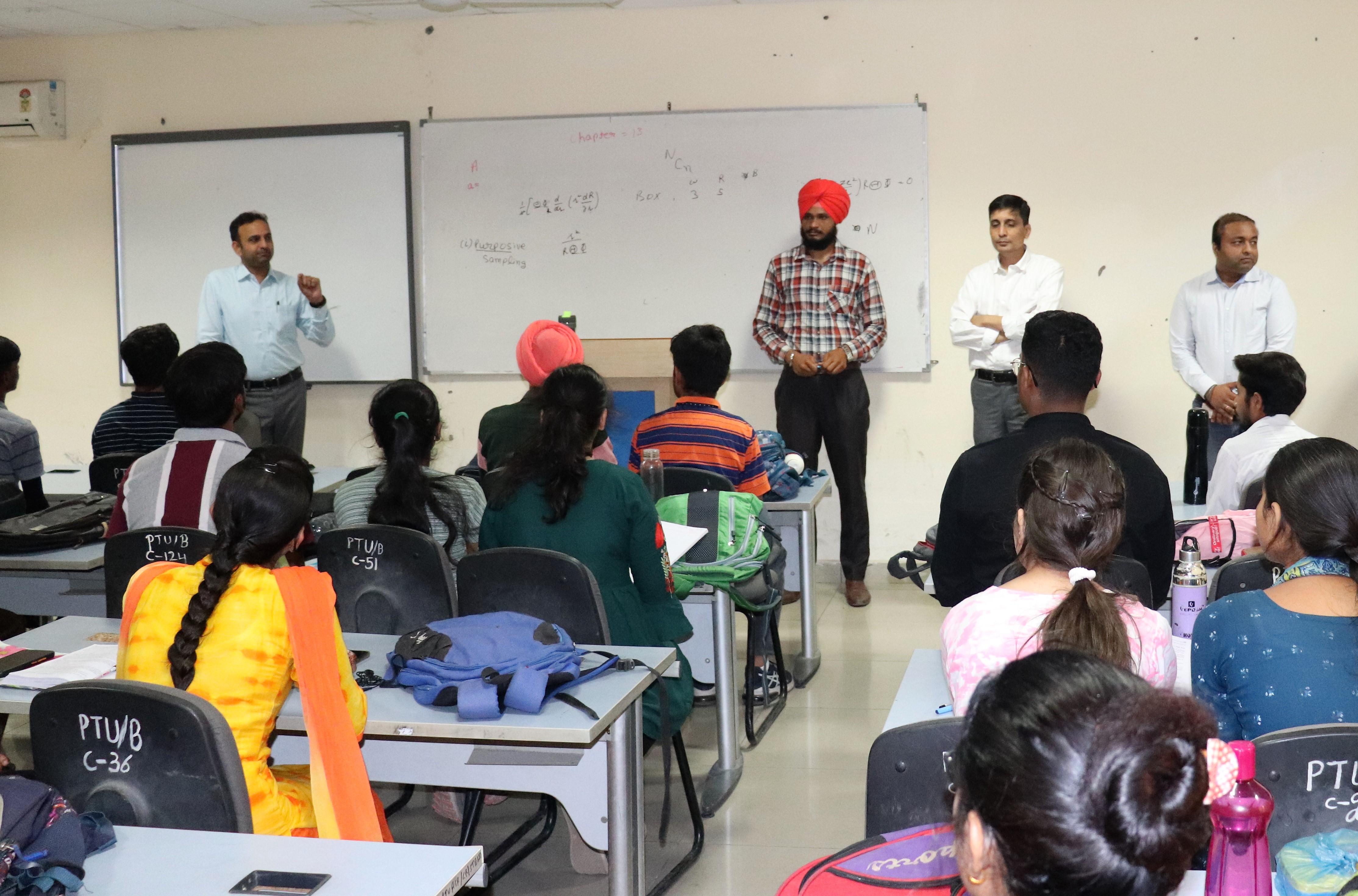 A special talk on ill-effects of social media delivered at IKGPTU Amritsar Campus
Sri Amritsar sahib : Internet-connected social media platforms are now extremely beneficial for promotion, dissemination information as well as expression at the global level. The very definition of social media is related to expression, but it is a bad aspect that now social media is being used for crude propaganda in the name of expression. Expression should always be positive; this is the need of the hour for society. These are words of Dr. Amit Sareen, Director-in-Charge, Amritsar Campus, I.K. Gujral Punjab Technical University. He was addressing a special discussion on the topic "Effects of Social Media" for the students in the campus on Wednesday. This event was organized in the university campus for the students of various courses including B.Tech, M.Tech, with the aim of motivating the students to use social media platforms with a positive approach. The welcome address was delivered by Dr. Vipul Sharma Faculty of Computer Science Engineering.This campus is located Inside Government Polytechnic College, Polytechnic Road, Near Cipet College, Chheharta.
The Deputy Registrar (Public Relations) of IKGPTU main campus jalandhar, Rajneesh Kumar Sharma addressed to students on the subject as expert. He told the students about the right use of social media platforms, knowledge-full participation and being active towards positivity. Mr Sharma explained how students can spread positivity between masses through social media and even they can promote the good work of their own & about their educational institute's better work by posting videos or other posts of their daily work on social media so that others can also take inspiration from their good work.
Motion of thanks read by Programmer Tarun Kanodia. Mr Saurabh Sharma, Deputy Registrar, Amritsar Campus, was also present on the occasion.