10 days NCC Combined Annual Training Camp started at IKGPTU Campus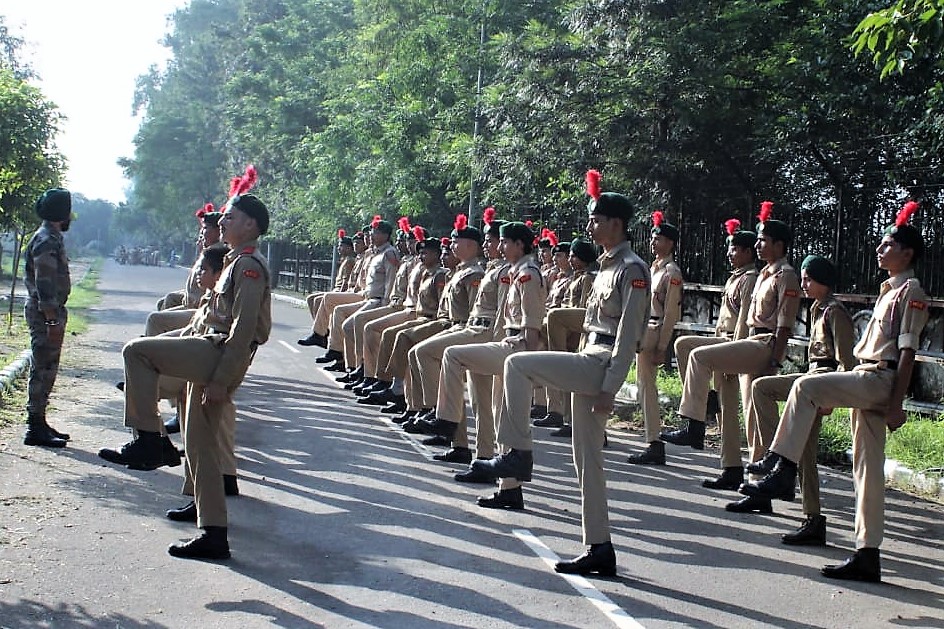 10 days NCC Combined Annual Training Camp started at IKGPTU Campus
Jalandhar/Kapurthala . A 10 days NCC (National Cadet Corps) Combined Annual Training Camp ((C.A.T.C) has started at the main campus of I.K.Gujral Punjab Technical University (IKGPTU) on July 10. This camp will continue till 19th July. It is organized by 21 Punjab Battalion NCC Kapurthala. The Department of Student Welfare IKGPTU is hosting this camp on behalf of the University under its NCC wing.
Dr.Susheel Mittal, Vice-Chancellor IKGPTU, has encouraged the university cadets to proudly participate in this camp, he called this camp a great opportunity for the students. He has appreciated the efforts of 21 Punjab Battalion NCC Kapurthala to select IKGPTU for this event. Registrar Dr. S.K Mishra said that all the cadets, who came to participate in this camp are an example of patriotism and courage.
On this occasion, Commanding Officer Col. Vishal Opal said that NCC is a unique organization of its kind at the national level, dedicated to overall youth empowerment and national integration. He said that more than 400 cadets from various educational institutions are participating in this camp. Leadership is enhanced in them through such camps. All cadets will be trained here to become front liners. Apart from this, cadets will also be taught subjects like map reading, weapon training and drill. Keeping in mind the physical development of the cadets, during these 10 days, they will also be associated with various sports competitions like football, volleyball, basketball and athletics, so that their physical stamina can also be boosted more.
Col. Vishal Opal expressed special gratitude to Dr. Susheel Mittal, Vice-Chancellor of the University for hosting this event and providing necessary infrastructure, facilities in the University campus for this training camp. University NCC Coordinator Dr. Chandra Prakash and team member Assistant Professor Naveen Sharma welcomed all the participants.