10 days NCC camp organized at IKGPTU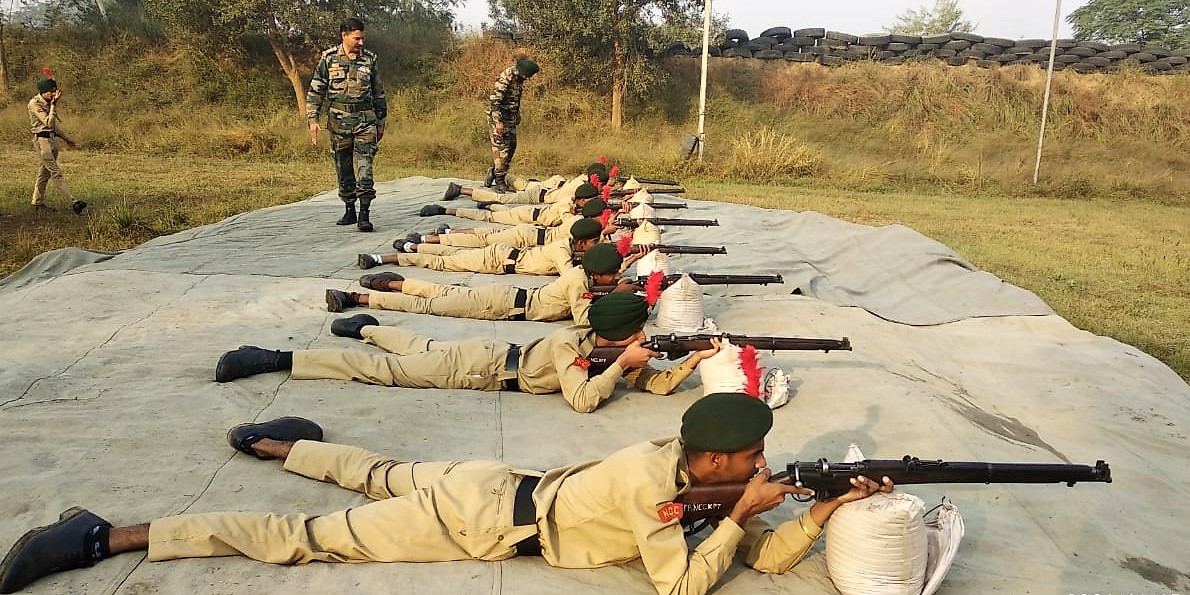 More than 200 cadets took part, got various trainings done
Jalandhar/Kapurthala Following the motto "UNITY AND DISCIPLINE", the 21 Punjab Battalion (BN) National Cadet Corps (NCC) Kapurthala organized ten days training camp at I.K Gujral Punjab Technical University (IKGPTU). More than 200 cadets from various affiliated colleges of the university, including 56 university cadets participated in this camp. All the cadets were made to go through various mock drills during this camp. The cadets were briefed about the various weapons associated with the Army in the Rifle Shooting Round.
On behalf of the University, Assistant Professor Dr. Chandra Prakash, coordinator of the camp, said that during the training, the cadets were trained in handling weapons, reading maps, checking technical data of rifles, patrolling and some other ground training, those used in the Armed Forces were also made. He was given exposure to cultural activities as well as sports.
University Registrar IAS Jaspreet Singh has congratulated the organizing team for this wonderful event. He said that along with studies, such events are very important for the students, these events were not only boosting the morale of the students but also inspire them to do better for the country.